do you like SOUL music?

Malaysia
November 16, 2006 6:27pm CST
I like this genre kind of music.I like Sting and Lenny Kravitz.What is your favorite SOUL artist?
8 responses

• United Kingdom
13 Dec 06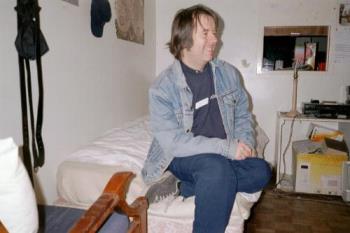 Yes, I've liked Soul music since I was a boy. One of the first Soul records that excited me was "It ain't nothin' like a (house Party)", which was in many ways ahead of its time as I see it, insofar as it heralded the deeply melodic Dance music of the '70s which took the world by storm, and which eventually became known as Disco, although I myself preferred Soul to Disco, even though it is arguable that the dividing line between the genres was at time slender. Another was the groundbreaking (as I saw it) "Dock of the Bay" by Otis Redding. It is difficult to say who my favourite Soul artist is, because there have been so many I've loved. From my perspective, one of the first true Soul artists was Sam Cooke, who fused Gospel and (possibly) Tin Pan Alley to create a very fresh music form. Another innovator was of course Ray Charles; but Cooke was more to my taste inasmuch as he brought a profound sense of melody to the nascent Pop/Rock genre. I am only voicing my own opinions here, and am not cetain as to how accurate they are. All I know is that Soul Music has always been a favourite form of mine, and has produced a wealth of beautiful music over the last five decades or so.

• Malaysia
13 Dec 06
thank you for the response...it is very informative

• Malaysia
15 Dec 06
i really love listening to the song called AIN'T NO SUNSHINE WHEN SHE'S GONE...but i dont know the singer name ?


• Indonesia
23 Dec 06
I like Sting and his previous band the pistol

• Malaysia
26 Dec 06
I'm sorry darling...i think u mean is POLICE not the pistol...anyway thanks for the response

• United States
14 Dec 06
yes I love it...some of my fav artists would have to be Nina Simone, Billie Holiday, Ray Charles, Aretha Franklin, Gladys Knight, Otis Redding, Percy Sledge, Luther Vandross, Marvin Gaye, Teddy Pendagrass, the Temptations....omg I could go on LOL I love any type of soul/classic R&B/Blues music.....have for yrs

• India
14 Dec 06
ya have u heard of state of trans

• Malaysia
14 Dec 06
state of trans?i never heard of it.could u please tell me...

• Singapore
13 Dec 06
Yup ! i like it very much !

• Malaysia
13 Dec 06
thanks for the response.do u have nay names of the artist?

• Pakistan
17 Nov 06
yeah !! sometimes i like it


• Malaysia
17 Nov 06
hymns and sacred music...sound like chanted music .usually listen to...sadness by ENIGMA. more like WORLD music to me.