Imagine dogs talking to human beings and how will it be?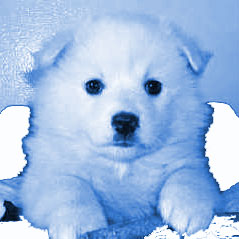 India
June 30, 2010 6:15am CST
Whenever i watch dog, sometimes i go into deep though of somethings like dogs talking to each other or communicating with human beings ! how will the world be in such times? do you think dogs will be smarter than human beings as some people do say this even now? it would have been really nice if this was true as many surprises might come to light
10 responses

• United States
3 Jul 10
I would like to be able to talk to dogs and cats. I hope someday they will develop this technology, so we can have cross-species understanding. I think it will be greatly helpful if our pets can tell us when they are sick or unhappy. I also think it will be useful to us in terms of explaining to them when we are going away and when we will be back. Or if we have to, and I don't like to think about this, find them a new housing situation separate from us.

• India
3 Jul 10
Talking to dogs is exciting isn't it? one cannot really imagine what all changes might come in every bodies life if dogs start talking and this is beyond imagination and i should say it as fantasy or dreams, but dreams does come true isn't it? so, who know's one day we also might be in for a big surprise on seeing these animals communicate with each other and with us also

• United States
3 Jul 10
I have this theory that dogs communicate through their thoughts to eachother. they use their brainwaves to direct what they want to say to what dogs are around them. I also sometimes try to come up with what kind of voice they would have. I think one of my dogs would have a french accent! I dont think that they will ever be able to actually speak to us. But they dont have higher order functioning so i dont think they will be smarter than us

• India
3 Jul 10
Dogs does have some theory as yous aid to communicate with other dogs and i also have thought on these lines many times and will be very interesting if some thing comes true on these lines.World needs change and who know's dogs may communicate in the future as everything changes here isn't ti? let us just wait and see this to happen

• United States
2 Jul 10
Well, I hope that dogs never learn to talk because the one advantage dogs have over children is that they don't talk back to you! Dogs do have a body language that humans who understand dogs can read, but I do velieve that if they started talking they very well might take over the world!

• India
3 Jul 10
Funny and as you said we can also imagine dogs talking back to kids or grown ups and maybe inviting for a fight and all these are big news in future if these things happen isn't it? can we all imagine these things coming true one day? I also agree that dogs do have body language to make each one understand things, but the saying that dogs are smarter will be revealed when they start talking !

• India
1 Jul 10
if dogs would talk....i'd talk to em more dan i would to human beings....cuz dogs atleast are faithful...they are sooooo adorable and cute...i'd share evryday of my life wid em...!!

• India
1 Jul 10
Dogs are menat to be faithful now, but who know's later on when they also start talking and get to see things as we do and maybe dogs also will get to leave within the 4 walls like us and definitely thinking perspective also will change isn't ti? don't you think so? how can it remain the same, though there might be some dogs which might remain faithful like there are human beings who are really good and very helpful even now


• Bulgaria
1 Jul 10
Dogs are the best friends of people, as the saying goes,and if they could talk in human voice it would be even better for us. Besides what we would learn about their world and the way they see us, we would have their better senses help us the way a doctor may tell us what to do or what not to do in a situation. Their smell senses are hundrer times better and stronger than ours so that would place us ahead of where we are, a hundred times. Dogs aren't smarter than people but they don't need to be. They don't face the challenges and the problems we do. They need to find a place to eat and a place to sleep. Nothing more. You remember the Bundy family from the Married with Children series... their dog could talk, and it seemed appropriate how it was only talking in short sentences and saying something that totally didn't matter but was funny. I think they won't talk much but will tell us only what is needed at the moment. It's not like you're gonna go to a bar with your dog and order him a cat cocktail.

• India
1 Jul 10
There will be lots of interesting things happening around then and there also might appear many interesting dog stories appearing in daily newspapers all over the world.We all pray that this thing happens and hope to see all these live.But once dog starts talking, they also might face challenges and problems like we face in this world as told there will be very interesting things happening around at that time and even dogs have to learn the things fast

• Philippines
30 Jun 10
well it might be suprising on what they might say. Oh and there is already a device for this one but i dont know how accurate it is and it is called bowlingual.

• India
1 Jul 10
Bowlingual is really funny and imagining dogs talking also is funny and if at all the start talking, there might be language learning classes for them also and then this term bowlingual maynot be true later on as we are only used to its barking right now and nothing more than that as later on we can see them laughing also like we all human beings

• Romania
30 Jun 10
I love dogs, but I never thought they are smarter than human beings. If dog could communicate with people and people could listen to dogs, world would not be so complicated as it is now. I think the world seen thru dog's eyes is more simply: food, water, rest, play, procreation... There would not be fashion, polution, envy, rasism and so on. But this is only fiction. Speaking about books, I reccomend to all dog lovers Timbuktu

• India
1 Jul 10
Dogs are also useful to this world and the can also contribute many things if they start talking.May be the will also get dressed up if they start talking and also might go to work like men do and there might be companies willing to take them as employees depending on nature of work they do.It's all fantasy which might come true once who know's as there are changes occurring in this every now and then isn't it?


• India
1 Jul 10
Oh is it? interesting and let me buy a copy of it.Can we also read this book anywhere on the net? if you have any link to this book, please type in so that i get to read it online.It will be nice to know some of the feeling dogs will have isn't it? why do they have oddly sometimes and what do they think of human beings etc.It's all very very interesting to know these things

• Philippines
30 Jun 10
Hi there Alien Star! Well, I think that if ever that happens, more people will take care of dogs. People who are loners will appreciate having the company of someone who is very loyal and true to the phrase, "man's best friend". Someone who you wouldn't have to dress up before facing, someone to whom you can tell your secrets to without having to worry that they might tell on you since loyalty is in their nature.