Can you diet on a budget?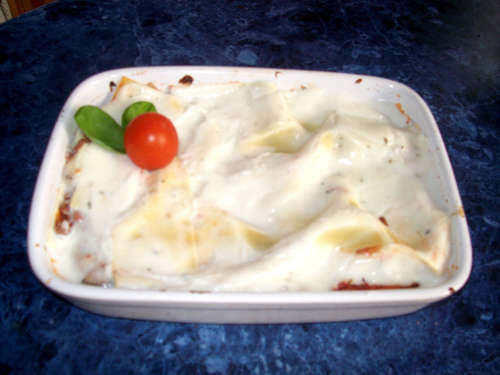 July 1, 2010 3:10am CST
I know that a lot of people think that dieting or eating healthy on a budget is impossible, and that cutting back on food costs means that you can't buy healthy food anymore. I have had people say to me that it is not possible to lose weight unless they spend a lot of money. But I personally think that is not only possible but that with a little planning you can cut food costs and still eat healthy food. First thing is that you should plan your shopping that way you won't buy expensive things on impulse; also try not to go shopping when you're hungry– you'll be tempted to buy more than you need. Buy store brands instead of well-known ones – they're usually cheaper. Be wary of BOGOFs (Buy One Get One Frees). They can be good value but often they can tempt you to buy more than you need or can actually use. It's worth checking prices at local suppliers or markets, as they can sometimes be cheaper than your regular shops. Secondly when buying fresh fruit and vegetables, choose ones in season. They will not only be cheaper, but they will taste better too. Freeze some in bags to eat later. Canned fruit or frozen vegetables can be cheaper than fresh ones and can be just as nutritious. Choose the reduced salt and sugar versions. Vegetables are often cheaper than meat and are loaded with important vitamins, minerals and fibre. Try cooking more veggie meals like vegetable stew or dahl. But watch the amount of fat or salt you add to the meal. Another good tip is to plan your meals. This might sounds a bit sad but it will save you money, as you won't end up throwing food away. You can also then plan for lots of variety in your diet. Planning a menu saves money. Try to plan out a menu, at least a week ahead - even a month ahead. Then make a grocery list based on what's needed after looking in the cupboards to see what you already have. That way you only buy what you need and don't bring home something you already have. And finally, ditch the takeaways and ready meals! Cooking your own low fat meals can take up more of your time but it is healthier and cheaper - and you know just what's in your food!! I've enclosed a picture of my home made low fat lasagna - inexpensive and healthy!! Share your money saving ideas when eating healthily!!
4 responses


•
1 Jul 10
You are so right... and home cooked food does taste so much better than the ready meals, or takeaways that we are guilty of buying for quick and lazy food. Take a chinese takeaway for example.... they are quite costly, especially if you order more than one dish... but... in the time that it takes to be delivered and the overall cost of the meal, you could spend that money on the ingrediants, and make it yourself at home. Not only delicious, but more healthier, and at least you know what is going to be in it. I use a lot of mince meat in my cooking, there are so many things that you can cook with it, and the good thing is you can buy already frozen mince meat, which is cheaper. I normally make Lasagne, Spag Bog, chilli, or even taco's. Mince meat goes a long way, and makes a great meal.

• India
6 Jul 10
yes it is possible ,you will have to go to dietitian and tell you want in this budget,he/she will give menu accordingly

• Chile
6 Jul 10
Eating healthy for me is more veggies and less fat. I don´t mind carbohydrates up to a certain extent. I did a post today about an article I read. I liked the idea: put the food in smaller dishes. That way you will have the feeling of a full plate but not the amount of a huge dish. Good oil is less fattening than bad one. Homemade food generally is made with better ingredients and it´s less expensive. It doesn´t have to take up so much time. I can make a whole meal from scratch (no cans either as they have too much sodium) in 30 minutes. I like my stews with the veggies in big pieces. Your lasagna looks wonderful! And I bet you made the white sauce with skim milk as I do

. I buy inexpensive cuts of meat and grind them at home. That way I can have a very good ground beef with less money (I use a good knife to cut the fat). Take care!