will argentina cover up for world cup 2010 ?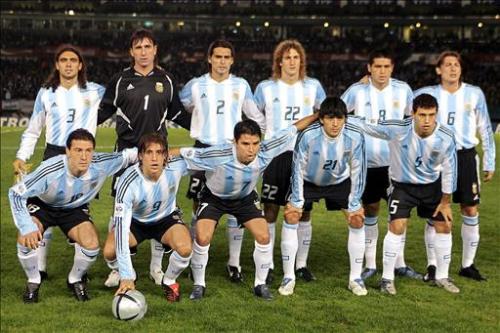 India
7 responses




• India
2 Jul 10
I think Argentina can definitely beat Germany. But there is some bad news for the Argentine supporters. Messi is doubtful for the match as he was down sick and missed today's training. I think the first thing all Argentina fans will hope for is a fully fit Messi playing. If he is playing that would one Messi barrier that the opposition needs to overcome. Cheers! Ram

• India
2 Jul 10
this time argentina has a real good chance of winning. they are in excellent form and the German team is really young and relatively inexperienced. this is the reason why argentinians can win but for the same reason they can loose. No one should never underestimate the germany team. They have only lost one penalty shootout.... last world cup... so if the match goes into penalty shootout surely germans will have an upper hand..

•
2 Jul 10
I think that Argentina could beat Germany but i do not think that they will. It seems that Germany come alive when it comes to major tournaments and i think that they will get through to the semi finals and play Spain.

• Argentina
2 Jul 10
I hope so. Argentina has been playing really well lately. So it seems it is question of time to find out.

• United Arab Emirates
2 Jul 10
I thought Brazil will beat holland....but my dreams are trashed. Now i hope Argentina beats Germany and then goes ahead to lift the World Cup.

• India
2 Jul 10
argentina can win if they succeed ingetting the ball to messi. and germany can win if they can stop the source of the ball to messi. that's how intermilan played against Barcelona and messi. so i am sure that germany will try this way to defeat argentina but don't want argentina to lose