Who is your favourite character from Desperate housewives? Male and female?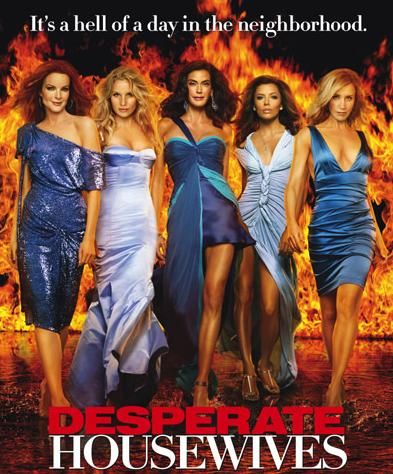 Bulgaria
July 6, 2010 1:49pm CST
Who is your favourite character from Desperate housewives? And I want you to name two characters, one male and one female. My favourite male character is Tom Scavo and my favourite female character is Gabrielle Solis. Now it is your turn, who is you fav and why?
9 responses

• India
10 Nov 10
I adore this fabulous American comedy drama show. All five desperate housewives have played awesome roll in it. But my most favorite character in desperate housewives is Suzanne . She is so hot, cute, funny gossip fille in it. She always entertain me at the time of enjoying desperate Housewives episodes with her awesome funny and romantic stuffs. Still i m enjoying desperate Housewives season 7 latest episodes online at http://desperate-housewives.download-tvshows.com/ if you have missed any episodes from it's latest season 7 then can go there to enjoy it online.

• Philippines
16 Aug 10
My favorite female character is definitely Gabrielle Solis. First of all, Eva Longoria is one of my favorite actresses. She is also the most fashionably-dressed in the show. I like her contradicting character. Gabby is vain and manipulative but she is also kind to a fault and loyal to her friends. My favorite male character is Carlos Solis. I like this husband-wife team of theirs, esp. their bickering. :)

• United States
8 Aug 10
Very tough decision because I like the whole cast of "Desperate Housewives". Although I do like them all I'm going to have to choose Gabrielle Solis and Carlos Solis those two are super crazy. They like each other, they hate each other, but in the end they love each other so they always get back together. Now that is weird true love lol =]

• Philippines
8 Jul 10
I really like the Scavos, Mr. and Mrs. They were the ones who went through a lot of trials and survived in the end.

• United States
7 Jul 10
My favorite female character is Susan, she gets into such funny situations. I guess Tom is my favorite male character, although I really thought that Edie's crazy husband Dave was very well done. The actor, Neal McDonough, was also the crazy villian in "Streetfighter: The Legend of Chun Li" which was a very under rated and under released movie starring Kristin Kreuk that was a very good movie.

• United States
7 Jul 10
Female side I like Bree, Gabrielle and Susan; male ones I like Mike, the plumber. It's truly a best show ever.

• Turkey
7 Jul 10
I love all the characters but Gabriela and Bree are my favourite ones. I really admire them. They r so powerful and beautiful.

• China
7 Jul 10
desperate housewives is one of my favourite American series. the solis family, the wife and husband is my favourite character. once i loved Mike the piper but since he married susan,he showed a strong sense of male chauvinism which changed my view of him.

•
6 Jul 10
Mmm, i would have to say my favourite male character is Danny, i know hes only been in this series so far, but i really think that boy can act! My favourite Female character is Suzanne, her non funny jokes are just amazing! :D