Will being good help???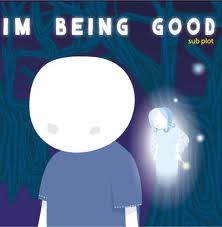 United Arab Emirates
August 4, 2010 12:30pm CST
I have heard this word a lot of times. I my previous office people used to tell me "you are too good." When i spok to the guy whom my wife liked...He too said "you are too good she will not find a guy like you." My wife also said "you are too good and i cant take good people in my life". Today at work some one of my collegues called me sir, "I said please dont call me sir", and i just finished saying that and another collegue called me sir how are you???. I said why does every one say that so he replied " you are too good". Again the same word. Will that help me in anyway i think to myself.
7 responses

• Philippines
5 Aug 10
Many people choose good people than the evil ones. Being good really helps and gives good feeling and experiences. Just keep up your goodness, Edwardjoy2000. Happy mylotting.

• Australia
5 Aug 10
Nothing bad about being good, if you know what I mean (LOL)! You sound like you are a very nice person hence all the 'too good' comments! I believe in Karma and the more positive your intentions and actions are the more great things will come to you in time. I would be proud of your kindness and compassion if I was you.

• United States
4 Aug 10
Do you feel good in this case is another word for boring, dull or uninteresting? If you feel that way why not do a make over, start a hobby with something you like and is of interest to others. Take pictures, build racing cars, ( the small ones) take up running or racing, get a motorcycle find something in common and enjoy. in the mean time thank people very much for their opinion of you and smile alot.

• United States
4 Aug 10
Edward, I truly believe that if you do good in your life and are basically a good person, good things will happen in your life. Not only do I believe this, but I have personal experience with it. I am a nurse and I feel I am a good person. I try not to harm anyone and try to do the next good thing. So far in my life I have 2 wonderful children, a husband of 30 years who has never stepped out on me. We have a wonderful marriage. But just this last winter we were in a rut and very close to going under financially, when out of nowhere this large sum of money "dropped in our lap" literally. It enabled us to pay off every credit card we had plus some other things and take a nice vacation. I truly believe that not just that thing , but many little things that have been good that have happened in our life are because we are good people. Keep up the good work and good things will come to you to.

• India
4 Aug 10
That you know better that as a person how are you? If you really think that what people says that is true , then its good know . People have good impression for you and it is positive for you .You should have positive feeling and become more energitic by this as all say good but never be proud of you as it will be the biggest mistake.

• India
4 Aug 10
hi edwardjoy2000, even i heard that many times.....and i believe it will help us all time, but we should never let us down like we are not good, but believe that......

• Philippines
4 Aug 10
It will really depend on every situation you will have. what if a person you are dealing with doesn't know you at all? Your being good will somehow help you in a way because you have a good reputation. You will be blessed for a good karma. But then you really could not tell what life would bring you because you do good to others or you really are a good person. But what if there are lots of bad people out there and they do bad things to you. how will you be able to save yourself from that one. we should always be careful in everything that we do.