Do you think it is more important to make a lot of money or to enjoy your job?

China
November 17, 2006 4:59am CST
make a lot of money?enjoy your job?give me your own ideas.
8 responses


• United States
18 Nov 06
Good question. I think enjoying my job is better. 'Cause I don't want to have money and be miserable. I'd rather be happy and not have so much money.

• Philippines
18 Nov 06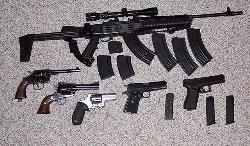 on my part it is more important to make a lot of money, out of that you will be doing your work as good as can be and finding you are actually enjoying what you are doing which is your work. greetings. : )


•
17 Nov 06
Well i used to love my (just hated my boss) but i really earned rubbish money but to start with i wasnt worrie because i loved my job but at the end i had to find another higher paid one because i had a family to support and my old boss was not willing to raise my pay. So for your question i think it does matter about the money just as much as if you like your job or not in most cases :)