Worship Songs- share with us your fave and let's all celebrate and worship GOD

Philippines
August 17, 2010 3:01am CST
I always feel that i am lifted from my "physical incapacities" whenever i sing songs for God, whenever i sing praises and worship him through Christian praise and worship songs. Do you all feel the same whenever you are singing for God's glory? i am sure we all have our favorite worship / praise songs and we always go back to singing them and even wishing they are played at the church whenever we go because we have literally memorized the song! For me, Hope you would like the song that I love to sing! Actually there are more than one, but i am sharing what I feel is really a great song to share for all of you... God Bless: I Live, I Breathe I live, I breathe I did nt deserve your grace I did nt deserve your mercy But still you took my place Because you love me And for you it wasn't enough to save my soul To set me free and make me whole You had a plan for me a destiny for my life Chorus So I live to give You glory And I breathe to give You praise You paid the ransom for me And you took away my shame You said the you delight in me And I know your word is true I live, I breathe, I love to worship You Now I receive your grace I receive your mercy Cause I wanna be like You To follow your heart And for me it wasn't enough to take your name accept your gift and remain the same I want to honor you and bless you all of my days So I live to give you glory And I breathe to give you praise You paid the ransom for me And you took away my shame You said the delight in me And Iknow your word is true I live, I breathe, I love to worship you I worship you, I worship you (2x) I honor you, I honor you (2x) So I live to give you glory And I breathe to give you praise You paid the ransom for me And you took away my shame You said the delight in me And Iknow your word is true I live, I breathe, I love to worship you
7 responses

• Philippines
17 Aug 10
worship songs bring one to a different dimension. it is the inner peace that it gives that makes one feel this. i remember a song but i cannot remember the title, part of the lyrics says: Oh, Lord, my God, When I in awesome wonder Consider all the world thy hands have made I see the stars I hear the rolling thunder The power throughout the universe displayed Chorus: And sings my soul my Savior God, to thee How great thou art How great thou art (2x)

• United States
17 Aug 10
One of my favorites :) Still reading responses to see if anyone picked my favorite yet!

•
20 Aug 10
wow..thanks for the songs..i will find one and post it here later..:))

• Philippines
18 Aug 10
I have lots of praise/worship songs but the following are my current faves: 1. Who Am I? - Casting Crowns 2. Somewhere In The Middle - Casting Crowns 3. Lead Me Lord 4. Sometimes A Prayer Will Do 5. We Are The Reason These songs never fails to uplift my mood whenever I'm weary.

• United States
18 Aug 10

One of the first songs of worship that I learned was Amazing Grace. it has been my favorite ever since. i also like Rock of Ages and Love Lifted Me. I'm sure i can think of others that I enjoy both singing and listening to during worship services. There are so many inspiring hymns of worship to be found.

• United States
17 Aug 10
While my tastes in Christian music lean toward contempary, alternative, and rock, my favorite worship song is "Be Thou My Vision"...I especially like the Phil Keaggy version.


• Philippines
17 Aug 10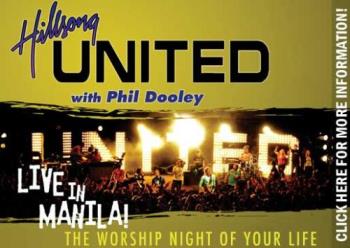 Hello chiyosan, thank you so much for this song. but i don't recognize this, ihope you would give me some youtube links on this one. it's nice to hear holy songs just to lift us up in the eyes of the Lord. well, i came to cross this song a few months ago, and i love it since it was very hype and gets to your motivation higher.


Not a referral LInk. http://www.youtube.com/watch?v=3Lab0SHGXkA

• Philippines
20 Aug 10
that is right. i always feel light whenever i hear praise songs, and worship songs alike. thank you for the link you gave us. This is really good too. i like Hillsong! here is a link with lyrics of the song i provided... hope you enjoy it! http://www.youtube.com/watch?v=nk23lbRvTMk