Motivate children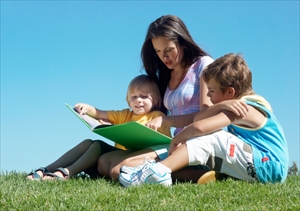 Mauritius
August 19, 2010 6:13am CST
There are parents who neglect their children and don't have sufficient time to give them. They have other priorities and leave the children under the care of their teacher. Do you think parents should motivate their children? how do you think they can do it?School are not the only on responsible for the future of children.
2 responses

• Malaysia
20 Aug 10
Hi, Those working parents will spent less time with their kids,and they have no choice,but to leave their kids to childcare centre for the teachers to takecare and the kids definitely spent about 7-8 hours at school. If the situation permitted,it is best to takecare of our own kid,of course,till certain time, we have to let our kid to school and mix around with friends. For me, I send my son for half day nursery and let him make new friends there. At least, he get to socialize with other kids and can learn new things there. I prefer to takecare of my son in the afternoon. There is always a mind on me to send my son for fullday care,but I just feel insecure to let him stay at school for wholeday care. As a parent, we should carry a responsibility to bring up our kids and give them the best.Educate them to be a better person in society.

• India
19 Aug 10
I don't think schools are ever responsible at all for the future of my child…a school's responsibility begins and ends with imparting education and discipline to all its students and they cannot give individual attention to all children, even if they wanted to. My child's future is only in my hands and though I know of many parents who cant give enough time to their children, I'm sure its not intentional. Ideal situation would be if the mother could stay at home coz she is the best friend, philosopher and guide that a growing child can have. However, practical situations demand that it cannot always be so…also women are achieving so much these days, it would really be unfair to expect them to just stay at home and look after babies.