Washing Machine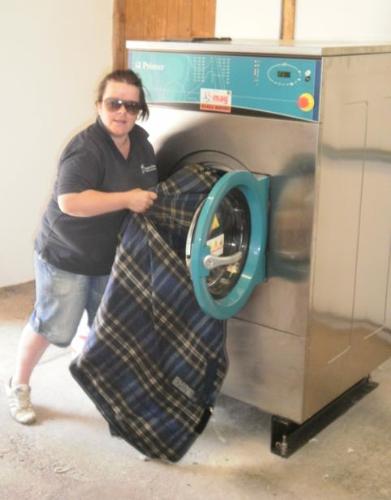 Mauritius
August 20, 2010 5:57am CST
How many times in a day you use your washing machine? well if its not everyday then in a week may be... Specially for those who work and dont really have much time and in two days can find their dirty clothes basket already full up... How do you manage with all these dirty clothes then??
7 responses

• Mauritius
20 Aug 10
I prefer to wash my cloth by hand than using a washing machine. Like this i know that all the dirt have come out and my cloth don't get damage from the weight of other clothes(specially in the spining process). However, when i have to much to wash, i select some to put in the washing machine.

•
31 Aug 10
I use washing machine once a week but I wash our clothes everyday I use washing machine for a large fabric only like blanket, comforter and jeans, for me using washing machine everyday it's given me a headache! WHY? because my electric bill's went to the highest level I guess.

• Australia
21 Aug 10
I use my washing machine every day, some days twice. We are a small family but the amount of washing is huge! I don't like it building up to a big pile and my machine is not that big so it comes on each and every day; the drawback are electricity and water consumption but I have to do whatever makes my life easier.




• Germany
20 Aug 10
Twice a day. Whenever I am lazy I let my bin to be full. When the basket is full i use my washing machine three times a day. I also prefer to wash by hand. Some times i do so. Whenever we wash by hand we can save elecricity and time for ironing.