Can anyone help me to improve my health.

India
August 25, 2010 5:36am CST
Hello friends, from last few months i am feeling that my digestion system is not working properly and due to that i have to face constipation and some other problems too. I have concerned one doctor too about the same but he suggest me to take some pills which i don't want to take because i need to fix it by natural herbs. Can you guys help me out to improve my digestion by natural herbs. I will be glad to know your suggestions. Hope to get some beneficial reply soon. thanks & Keep mylotting.
4 responses

• Philippines
25 Aug 10
If you have problems with your digestive system, then your body must be low in fiber. Constipation is also caused by so much intake of calcium. So if you are taking calcium supplements, then I suggest you stop it for a while. Also try to hydrate much, dehydration can also cause constipation. Eat foods which are rich in fiber.

• Philippines
25 Aug 10
drink tea or eat fruits that are rich in fiber. water also helps in digestion. i don't know about you but every time i drink sodas, especially Coke, it would be very difficult for me to "let go" that next day. try avoiding that too. i hope this helps.

• India
25 Aug 10
If it is only a question of constipation,eating foods like salads helps.Eat a salad made of carrots,cucumber and tomato.You can add a dash of lime and onions.Eat a lot of vegetables and green leafy vegetables.Eat whole wheat bread.Foods with ruff age help in relieving symptoms of constipation.

• Philippines
19 Nov 11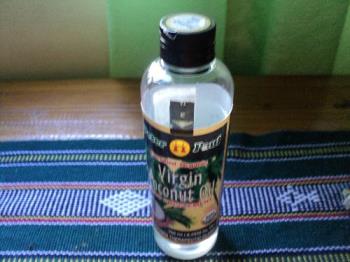 I have only but one safest and surest way to solve constipation problem and if you try this one you surely will say I am right. Just take a spoonful of Virgin Coconut Oil 2 times a day and that will surely solve your problem. Make sure you also eat more veggies and fruits and lots of water intake too.