Ghosts

United States
8 responses

• Portugal
29 Nov 06
I have many ghosts on my house and i have helped one of them if you want an advise learn about evp(see the movie white noise)buy a digital recorder and in the spot that strange things happen start recording and then download audacity that´s a free sound editing software,and if you need any help you can talk with me on the net,ricardo.byzness
@gmail
.com,i live in portugal and formed a group of ghost hunters.Any help you can send me a mail or go to messenger.

• United States
28 Nov 06
I was watched over by an Indian (as in Native American) ghost/spirit as a baby. Many of the houses I have lived in when I lived in Ohio were haunted. I had a pretty nasty ghost at my first condo that followed me from an ex boyfriends house. I can tell you more about them sometime if you are intersted.


• Janesville, Wisconsin
29 Nov 06
Yes, I have. I used to only have Spirit encounters, but now there is alot of passerby oh Ghosts I work with into helping prepare them to cross over. Most of what I work with is railroad ghosts, helping them feel comfortable enough to cross, and explain that they can always return to the train stuff as spirits if they would like. - DNatureofDTrain

• United States
4 Dec 06
Oh no! That just freaks me out! *shivers* It hasn't happened to me...yet.

• United States
4 Dec 06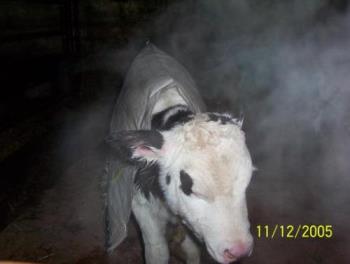 AWWW There isn't anything freaky about them:) I love having mine around cept when they decide its time to play with the computer and hide stuff lol, I have pictures of one of them that I upload, the other I can NOT as it is with my son when he was 3 months old, you can see a man behind him and a little girl sitting next to him. I find great comfort having them, and I am sure you do have one that you just haven't really noticed;)


• United States
8 Dec 06
I do believe in ghosts. This one time when I was in the ER, very sick. I was worried and upset. When my mom left the room and I was alone...I heard my grandfather telling me everything will be ok and that he was there. I feel his spirit is with me where ever I go.

• India
13 Dec 06
expect in films i have not seen any ghosts in real.