Amazon Associate! Does anyone Know Anything About It?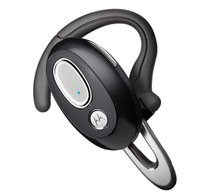 India
September 4, 2010 7:16am CST
Advice Please! I have just received mail from Amazon.com Associates Program and they have approved my application to use my website for their Ads, whereby I would be eligible to get a percentage of sales if any from my site. Am I right? Can anyone advise me on this??? Alongside is one of their latest showcased products, a Blue-tooth Headset.
2 responses

• Philippines
4 Sep 10
I'm also interested with this. how did you apply? well, I'm also a new blogger and i'm currently finding ways on how to earn from my blog. anyway, all of these affiliate/associate programs only work when you've got loads of traffics.


• United States
4 Sep 10
It is a good affiliate program and even though I haven't gotten a lot from it because I don't get a lot of traffic, I did sell something through the program and I hope that one day I will get that gift card but it does work.

• India
5 Sep 10
I have observed that nothing goes unrewarded, good or bad, howsoever remote or insignificant it is! I am sure your persistence will pay off, and one day, you'll suddenly find that it was a good thing tying up with some online business firm like Amazon. Great. If you're interested in writing articles (simple), pl. visit my website. There are some opportunities for decent ways to make money, which I am already doing, and doing reasonably well, considering that I started these additional or auxiliary income avenues, only recently. Best of blogging on Mylot!