The purgation of a people.

Philippines
September 16, 2010 5:03pm CST
The Filipinos are basically a clean people. In fact, we take baths two times a day, one before going to school or work in the morning, and another before retiring to bed at night. We also clean our houses, sweep our yards, wash our cars almost everyday. And yet, when we hit the streets, we toss a cigarette butt, drop a candy wrapper, or spit a gum just anywhere. Well, this unhealthy practices stops now. The metropolitan authority had began issuing tickets to violators.

There is no exception. IGNORANCE OF THE LAW IS PUNISHABLE BY LAW.

The cleansing of Pinoy had been over due long enough. It's about time we show the world what we really are. From the ordinary people on the street to the collared administrators in the offices, everyone must undergo purgation. This is the only way we could make our country rise from the pits. So, off with the heads of the offenders! Oooops! My tail light is busted. Got to go and have it fixed!

10 responses

• Australia
16 Sep 10
Bit funny to see all the taxi drivers lined up along a fence relieving themselves too. I suppose when there are not many public rest rooms they have no choice.

• Philippines
17 Sep 10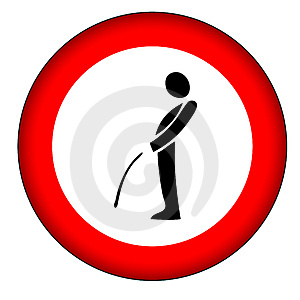 Actually, there are a few already, it's just that some are not properly maintained clean that causes such a bad odor. or some are just pure lazy to go to a place where you can pee. i just hated when some people pee on the post that is near our front yard, they're just so insensitive, some even pee on trees



• Philippines
16 Sep 10
i totally agree!! i hate it when people just spit anytime and anywhere on the streets. And it's sad to think that public transportation vehicles have trash bind inside where people can throw garbage in to but most (but not all) private cars just throw their trash out the window. I just hope they strictly implement this and keep everyone under the law. I am really excited about this and hope we could be called a clean people from a clean country. (i think that sounds catchy)

• United States
16 Sep 10
Sounds like they mean buisness w/the new laws. They need to have some of them around here to. I hate it when people chunk things out the windows going up the road. That's so tacky.

• Pamplona, Spain
17 Sep 10
Hiya eileen, In Spain litter is a problem and although People will be fined they are still doing the same things as before. So I just take life as it comes. I put all my chewing gum in the proper place I never spit on the ground either. Seeing as I don´t smoke I have no problem with that and seeing as I am not "squeaky clean" altogether but I do try to treat the Street as if I were in my own House. Where I went to the Shops this afternoon there was a whole load of broken glass bottles and papers and empty crisp bags too. Also those empty sunflower seeds things as well all over the ground and on the grass.


• Philippines
16 Sep 10
You're definitely right! It's so ironic that Filipinos are so concerned to clean their bodies but are not too concerned to clean their surroundings. No wonder minor rains immediately results to flooded streets on some areas in Manila. I think the law does not have enough teeth with regards to the cleanliness of our surroundings. Either that or Pinoys are just too stubborn to follow the law. I think the best way to stop this problem is to start with ourselves. I think awareness and discipline should be practiced to help our country on this problem.

• United States
16 Sep 10
I really like this move by our government but It will be hard for us to absorb it! You know us Filipinos some of us is very, very, very stubborn! But I wish that we don't need this kind of laws just to discipline us instead let us begin ourselves to do what is right for our country not just because there is a law. Keep it up Noypi!

• Garden Grove, California
17 Sep 10
hi eileenleyva you have not got a thing on us Americans either, we are pigs when it comes to things we should find a waste basket or garbage can for We could also use a law like that to make us clean up our acts.Here in California a lot of our careless refuse ,makes its way into the Pacific and litters our beaches. People should be ashamed of themselves as we have beautiful beaches and they do not deserve to be littered with crap at all. A lot of the cities here in Orange County have put a lot of extra trash containers out on the streets if people would just use

them.



• Philippines
17 Sep 10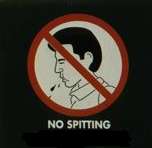 Hello eileen, Yes, I have watch this last night and that is very good news and good development. but i hope this continues and expands in other cities. most specially here in cavite, we've been having this horrible experience outside our house. like our front yard is a huge trash/spit dump, not to mention others relieving of themselves even if we see them. frankly, this should have happened a long time ago, am really pissed by what our people are doing in the streets.



• Spain
17 Sep 10
Ms Eileen, Kudos. And I also salute the chairman of your metropolitan for this act. One thing in mind I must say is that, Discipline must come and start within as even if we have a good government if people are not disciplined enough to follow all this rules, there is no rise and success to celebrate.


• China
17 Sep 10
From the objective stand, firstly, the corresponding regulation should be instituted for the incorrect behaviors. Then, the monitoring system should also be established to help these people realize their incorrect behaviors and become well-behaved. From the subjective stand, these people with improper behaviors has to improve themselves first, and they must learn that some of these behaviors are dangerous. For instance, throwing trash on the highway may probably cause a traffic accident. All in all, there's still a long way, and it takes time like a revolution to reach the target of ideal society with all well-behaved people.