need help from a psychic Please help me!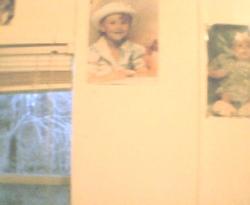 United States
November 17, 2006 1:01pm CST
My daughter Cheyenne was adopted out but a couple days ago i fetl like something was wrong with her! then the next day there was a very bad strom in north carolina and that the last known place she was. Its bad enough we feel like harnnet county stole her from us and the family! her birth date is june 2, 1998. her full name was cheyenne lynn rial gould if you can also come up with a new last name or a city or state where she is know it would help me. in some way I feel like the adopted parents would like to stay in contact with me.she isn't in the last city we knew she was now either!
1 response

• Philippines
26 Nov 06
i'm not a psychic but i thin she was brought somewhere not in carolina..where ey're going to live..she's with someone older than her..someone responsible maybe..someone who just care for her that cant leave her alone..im not a psychic but im pretty sure she was brought somewhere by two people older than her i think..a parent mayb or a family..there going to stay there and make a home...

• United States
26 Nov 06
she was in north carolina but the social service let her for adopt before family could adopt her almost like they stole he di you recinize her picture have you seen her