Spiderman Trailer 3 and Hype!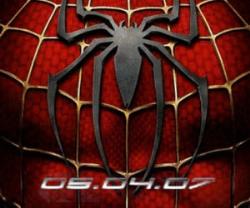 India
November 17, 2006 2:29pm CST
The third installment of Spiderman will be out on 4th May,2007. You can watch the trailer which is out here - http://www.ifilm.com/presents/spiderman3 . I don't about you but after watching the trailer, I can't wait till May to watch this one when its out! Does anyone have a clear idea of what this movie is going to be about. As I understand, Spiderman begins to get some grey shades, almost literally . Its like the fight between good and bad within him. I have heard its something to do with Venom (villian). Its kind of like one of the earlier Superman movies where its the same kind of the same struggle Superman faces. I am guessing the wait is because of the producers would like to build hype till then and then enjoy an explosive summer release.
1 response