Who on here loves Goats?

United States
November 17, 2006 6:00pm CST
I do it's one of my favorite animals
4 responses

•
2 Jan 07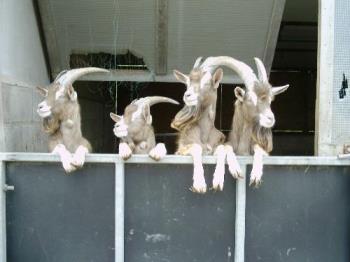 I love goats and am hoping one day to be able to afford to set up a sanctuary for them, my goat rescue will be a place for children to learn about farm animals and how to care for the gifts nature gives us!

• United States
18 Nov 06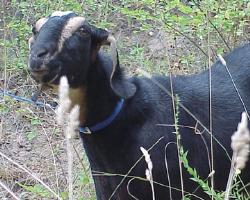 I am a long time goat lover, don't have any right now, probably get some again in a year or two when better set up. I have had and raised goats since age 16, My favorite breed are the Nubian's with the Roman noses and big floppy ears. We had a goat dairy for a long time but had to sell and move about 18 years ago. My kids were still younger then and in 4-H my son and daughter took champion and grand champion of the show one year with our Nubians. I have had Saanan's and Alpines as wll. They can be onery, but funny and fun. They sure all do have interesting character's. We used their milk and yes at times we did raise some to eat. The last goats we had were Nubian too about 3 years ago, had bought a buck and had 5 doe's, In April of that year a cougar found and killed all but the buck and two does, including all the new kidlings. Which were a total of 12. We were very saddened and it cost us a total of $1500.00. The state refused to reimburse us though they know that the cougar population has tripled over the last 15 years and have become a real problem. Some of our neighbors lost her herd too and another neighbor lost two dogs. We will eventually get more goats but will put them in the barn at night next time. And we will get a big Andalusian dog before we do. I have a cousin that raises Nubians and Boer's said when I am ready she will give me a start of a buck and 4 doe's. Meanwhile we are getting our place in better shape before investing in anymore livestock.