being famous or not?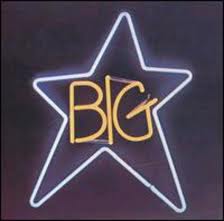 Italy
September 26, 2010 7:33am CST
It is believed that famous people have a wonderful life,but is being famous really so easy? Being famous has two advantages,to me. The main one is that you can travel a lot and you have the opportunity to see different places. Another advantages is that you can make a lot of money and,obviously,you can buy what you really want without any problem. This can be an ideal life for people,but on the other hand there are three important disadvantages. For exemple you do not have privacy and you probably cannot enjoy your own life because of the paparazzi or fans waiting outside your door. Furthermore,you always need to look good because you are always on stage. Last,but not least,you can be introduced to drugs and your life can turn into a nightmare. In conclusion,I think that if you want to be famous you must consider the consequences of being a star. What's your opinion?
9 responses

• Singapore
27 Sep 10
There are so many ways to become famous. Some are famous for the right reasons in the right way. Being famous is advantageous and I don't see any disadvantages with it unless one is in the entertainment industry or politically involved. If not, being famous is just as simple as people knowing who u are, the things u are famous for. There isn't a need to be glamorous or specially dress up to fit into that famous status. Life has got to move on and one can't be famous all the time. If one wants their legacy to last, they have to pay a high price for that.


• China
27 Sep 10
haha,it's intersting topic.I think you needn't mind being famous or not, just do the best.mabey one day you being famous in some industries, and the other, if like the stars, sometimes they feel tired and lonely.

• Indonesia
27 Sep 10
to me, than to be famous, it's better to be a lot to know and reprimanded by famous people because we will get benefit a lot like a famous person.


• Philippines
27 Sep 10
For me i would like to have a simple life, I will have peace of mind, no one will ever talk about my life.

• Singapore
26 Sep 10
When I was young, I used to want to become a famous person. A movie star, a politician, a government body. But now, as i grow older, i don't really fancy that life. Indeed, there is the advantage that we are able to make lots of money. But, we won't be able to go out to the streets and shop. We don't see our president going to the food court to eat, or going to the shopping center to buy clothes. When we become famous, we never get to enjoy that anymore. We won't get any privacy as the paparazzi will keep following us. I have considered this before and i am not willing to exchange my life for one that does not belong to me!

• India
26 Sep 10
Everything in life has both merits and demerits. Being a celebrity also has the same consequences. But a celebrity has to take the pressure, otherwise he or she will be in great sufferings. It is a great reality that to gain something you have to lose something. Moreover, I think celebrities are born and never made. But media and other electronic medias can help you to some extent in this regard.

• Belgium
26 Sep 10
Honestly I have had those days that I thought "I really want to be known by the world, famous that is". But now I don't want such life any longer. I have seen such videos (even though some are fake, it gave REAL information, just saying) that everything a celebrity does, gets noted down. Someone eats a candy bar Lady, and it will be shown in a magazine, where to get that candy bar, perhaps the cost, I don't know... It's just, if you honestly get such life, you will no longer have a life of your own. You can't choose for yourself what to do that week/day/month/... I rather have a life of my own, than living such life.