Your views on "Darwin Awards"?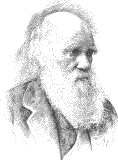 United States
November 17, 2006 9:17pm CST
In case you don't know, the Darwin Awards reward those who have taken themselves out of the human gene pool in the most stupid ways, thereby ensuring the Darwinian theory of survival of the fittest. Do these folks really even deserve an award? My opinion is no. If they were that stupid to kil themselves in such an idiotic way they surely don't deserve an award for it...How bout you?
2 responses

• United States
18 Nov 06
I think you answered your own question in one of your responses. The Darwin Award doesn't really go to that person, but is more an award for the rest of humanity given in that person's honor. Society is rewarded by not having to put up with that idiot any longer. And I too love reading all the crazy ways people find to get on that list. :)

• United States
18 Nov 06
And the worst part is they're not even trying...lol

• Netherlands
29 Nov 06
It goes to prove the point. They say ones misery is another creature's delight.