Are those payment proofs always true?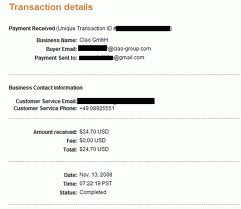 Philippines
October 5, 2010 4:16am CST
When I first learned about PTC sites about 2 years ago, I always read a lot of information about them. How I should start, what are the things that I was supposed to do, how it works, and of course if it will really pay. I've read some articles that most PTC sites are scam so my way of checking if it is really legitimate was to check its payment proofs. Actually most PTC sites have this link into their website showing proofs that they really pay their members. There also blogs that write about PTC sites to promote their referral links as well. These bloggers uploads theirs payment proofs into their blogs maybe to make it easier for readers to believe in them. Then as I joined to those sites with payment proofs, I just found out one day that the site was suddenly closed. I have even encountered a site saying that its owner died and that the site have to be discontinued. Good thing I didn't invest to those sites yet but my time was really wasted and I got nothing from them. Right now after I have stopped for about a year, I started to join few sites which I believe was legitimate like neobux. But still I was thinking, how could those sites before be a scam if they were able to display some payment proofs? There are even blogs about them and those members have shown payment proofs too. Does anyone have experienced this too or know how those scam site did those payment proofs? Can you still say that a PTC site is legitimate just because it shows a payment proof?
3 responses

• Philippines
5 Oct 10
Most of them DID pay, so the members have payment proofs. If they won't pay their members, then they will only last for a month or 2. They only turn to scam when they already have lots of members who upgrades their account to premium (golden). That's how they mostly get their money.

• India
6 Oct 10
i alway look for recent payment proof to work with a site, if i can't find then i won't use it. recently i was looking for sites similar to neobux and found two but i don't know how long their are doing to pay. but there are paying right now, you can check my profile for site.