is love necessary..........??????????

India
November 18, 2006 1:22am CST
well guys tell me is love necessary or not................
6 responses

• India
18 Nov 06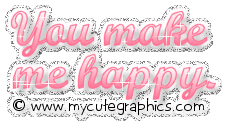 Love is usually misunderstood. People think that it is an emotion or something you feel. It does bring on emotions but it's not something you necessarily feel. In marriage relationships sometimes the feelings people normally associate with love have faded for a time. Love is a decision to act and to treat someone a certain way. It is more about what you do than what you feel. It is about the commitment you made to the one you chose to marry. It is a promise. That is why you promised to love. You didn't promise to feel a certain way. The promise was made for better or for worse. Yes love is necessary in the marriage relationship because feelings come and go. Sometimes anger may arise, or you may get hurt by the one you love. This is not the time to give up your love. This is the time when you need love the most. Your decision to love leads you to forgive, repair, encourage, build, cherish and make better your marriage relationship. That is not to say it will be easy. Sometime those good feeling will be there for you and sometimes they wont. But your constant commitment to love as you promised will ensure that those feeling show up more frequently. Love Must Be A Commitment Many marriages have ended because a spouse would be drawn to someone outside the relationship. This is brought on by feelings and lust. These feelings can change and often do. It takes wisdom not to follow every feeling or desire that comes our way. Comparing your spouse or mate to other is wrong. It takes your focus off of you as a couple and focuses on the individual and their problems as you see them. Once this happens it is easy to get caught up into a relationship outside the marriage. You begin to justify your behavior by what you don't have, or can't get at home. It becomes easier to forget your commitment to marriage, love, and your spouse. Always remember love. Remember the commitment to your spouse in the face of difficult times. It is your decision to love that will get you through. When both people remember their commitment of love and follow through the marriage is safe. Without this agreement the marriage is powerless to survive the difficulties that it will inevitably face. Remember love is not a feeling but a decision to do and to act a certain way with the person you have committed to in marriage. Source: http://ezinearticles.com/?Is-Love-Necessary-In-A-Marriage-Relationship?&id=164422

• United States
18 Nov 06
I don't entirely agree. I agree when you say it's a commitment and it's for better or for worse. However, when you say it's not something you feel. I don't think this is so. How can you commit to someone so much if you've never felt love for them. I feel love for my husband. And even when I'm mad at him, or we're fighting.. I still feel that love. It doesn't go away. And for those people that love does go away.. I don't think it was ever truely love. It was just lust.


• India
20 Nov 06
Love : first one should understand the meaning of love. As diff ppl have diff views. From myside in a good relationship it auto generates.

• Portugal
20 Nov 06
Like the song says, "Without love, there's nothing without love Nothing else can get through the night Nothing else feels right without love" All we need is love.