Do you ski or snowboard?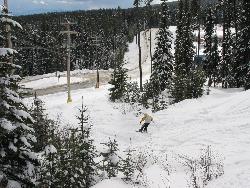 United States
November 18, 2006 2:28am CST
Personally, I suck at snowboarding...But im reaaaly good at skiing, like I can go down hard runs backwards and black diamonds easy. I love tree runs too. I can like 180 and ride away backwards and like 360 on a half pipe and stuff... you?
No responses