Money, why is it hard to earn but easy to spend?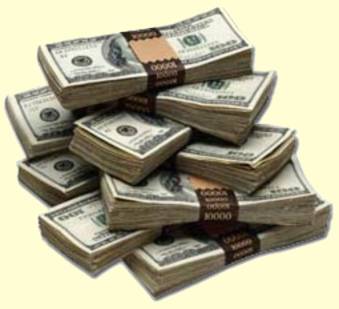 Philippines
October 20, 2010 11:38am CST
We work hard to earn money for ourselves and family. We need it to pay for our house/ rent / mortgage, electricity, water, phone, mobile, and many many more... Every penny earned, we worked hard for it, but it's so easy to spend that we hardly notice our pocket's empty. :(
10 responses

• Philippines
21 Oct 10
It's all about budget and discipline. Without your firm principle on wise expenditure, you'll get caught unware of empty pockets and zero savings. And the worst part of it is during emergencies where you'll be forced to borrow money elsewhere.


• India
20 Oct 10
This lies in part with our culture,the "keeping up with the Joneses" syndrome,the modern society with its various temptations......

• Philippines
20 Oct 10
Yeah, you're right. I guess its because we all like to spend our money. But its really hard to earn it.

• India
20 Oct 10
Man work for earning money. If earning money was so easy, nobody had the urge to work. If nobody works, human civilization would come to a standstill. Moreover, a person spends money easily but another person has to work hard for earning it, he has to put the same labour as was done by the first man for earning it.

• India
20 Oct 10
Yea, it is very much true that it is hard to earn but very easy to spend, As we do a lot of work to earn money, go to work early at morning and when it comes spending that hard earned money, we don't even notice where we spent it, that's why we should concentrate on to saving our money so that we can use that money when we really need it and not waste them on things like shopping and parties as they just waste our money. We should just spent money in those things which wE really need. Harry, :-)

• India
20 Oct 10
One needs to put a great deal of effort and intelligence to earn money in this competitive world while spending of money is driven by our ever rising desires and dreams. Having desires and dreams is much easier than toiling hard,using skill and knowledge in money making. There are plenty of avenues to spend money than those for making money as one needs to compete with many other people in every sphere of activity that generates money.Thanks.

• Philippines
20 Oct 10
yeah, i could understand and sympathize with you. there are many ways on how to spend money, but there are few ways on how to earn it. although with the internet, the money earning opportunities have expanded many times over. one of them is mylot. at times, it takes some patience before we can really see the results of our efforts. i am curently building my blogs. i am hoping that i can cash out decent income next year. for now, it is having a trickle of income for me.