Is WWE fake or fake with tinge of reality?

United States
November 19, 2010 1:20am CST
I don't like this game. Maybe because I don't understand it. I find two or more ppl are fighting without any proper rule. Sometimes, I found some of the wrestler is bleeding! Is it true blood? Or is it fake? Ppl get hit with metal chairs and plenty of others stuffs. Yet they stand firm on the ring. What do think about WWE? Is it fake?
10 responses

• United States
19 Nov 10
The acting maybe scripted but the stunts are real. What do you mean by fake? Can you define real for me? If it was fake what difference does it make if it was real? In the entertainment business there are haters and fans. WWE is just an entertainment show, not something that would please everyone but they have a market for it so they keep it alive. If there is no need for something what is it for, right? Have you seen the Notorious MSG? tell me if they were real. here's a link you can watch it: http://www.youtube.com/watch?v=2-7ai7CFgKM

• India
19 Nov 10
I agree with you. Though the acts are scripted, the stunts are real. The men involved are really strong and tough.

• Malaysia
20 Nov 10
It is a plan acting. They only act but the stunt they made are real. Have you see how they fly over a top rope or ladder and break the table? That sure not fake. It is really hurt. but they know how to minimize the impact. About the punch, yes they don't really punch and kick each other. We can see it never hit them when we look really close by slow motion. but stunt does go wrong. Even a prfessional stunt man at movie scene have accident, injuries and some even die. Yeah, they do bleed, they do break their own bones and they realy hurt themself.

•
20 Nov 10
I just think that its a complete fake, yah I also use to believe it when I was young and even argue with my parents in support of it but now I knew that all are planned and pre meditated.

• India
20 Nov 10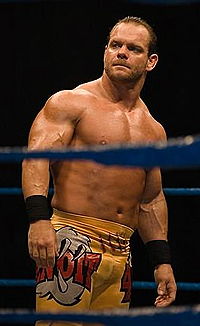 As in all other games match fixing is rampant in WWE too. I do not think there is an agreement between the two that I won't hurt you and you don't hurt me too. It is another matter that when the guy sees his opponent flying kick aimed at him he does not resist but falls just as the legs touch him. It requires a certain amount of skill. To us it appears genuine but in reality it isn't. Same is with the punch or a hard push with a shoulder. However, in boxing it is not so. The guy tries to punch his opponent as hard as he can. In WWE they do get hurt, they do bleed and the blood is real, but then it is all part of the game and it fetches them good money too.


• Singapore
19 Nov 10
Normally when you see blood, they are for real. What it means is that the aggressor had accidentally hit the victim. As for the table and chairs, if you look closely, they seem to be very flimsy. I believe they are not made with the materials of our usual table and chairs.

• United States
19 Nov 10
It all depends on your idea of faked. The WWE guys are true athletes. The matches are staged with pre-determined outcomes. However, it does take incredible skill to pull of the maneuvers those guys manage day after day. It is great entertainment for those that like that type of stuff. Probably most of the blood is fake, but there has to be an occasional mishap where real blood flows.


• India
19 Nov 10
Buddy, you're absolutely right! There's no true blood or severe injuries as shown. It's just a scripted act performed by professionals. The moves they perform are technically mastered, so as to prevent real injuries. But hey, the people in it are real and they are strong and tough enough anyway. And some people find it entertaining or even a stress relief. By the way, what kind of games do you like?

• United States
19 Nov 10
I think you have to look at the name, WWE. It stands for World Wrestling Entertainment. Entertainment being the key word, its not wrestling, its more like wrastling, which is a form of wrestling but they incorporate more theatrics and a story line to keep it going past each show. The blood is real, and I'm sure it hurts to get hit with a chair but they do it in a way that allows the opponent to leave the ring unless there's an unforeseen injury. I love watching it because its new each week unlike many tv shows that take a hiatus to keep viewers coming back to the next season.