Childbirth - Natural or Epidural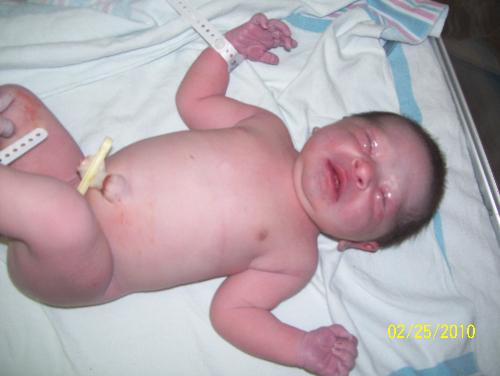 Canada
November 20, 2010 4:27pm CST
I have had 2 babies. Both were natural, uncomplicated deliveries. I choose not to have an epidural for personal reasons the first time. That gave me confidence to commit to not having an epidural the second time. I have been told that I am crazy, and been asked why I would choose to go through all that pain with no medication for pain as mu choice. I can only speak from experience, and becuase I have never had an epidural my reasons are only based on feeling I have. I wanted to be able to walk around, i did not want to be contained to a bed.I was afraid, actually terrified of the epidural needle. I know this may seem crazy, since the amount of pain labor causes is alot. I always had a fear of having a cathadar. The whole idea of having something in my bath creeped me out. I wanted to be able to walk right after my baby was born, not wait until the freezing wears off. I Felt empowered after my births, like if I could do that, then I could so anything. It truly is amazing feeling your little one entering the world. I think I am one of the only women who would say this, so maybe I am crazy but I love labor and delivery. I love the emotions, the support and love in the room, welcoming my little one to the world. And the amazing sense of pride in the miracle I created and ampowerment from the pain and everything I was able to overcome on my own! So what type of birth did you have? Did you choose it, or was it chosen for you? Why do you/did you do it that way? Tell me all your opinions!
9 responses

• United States
21 Nov 10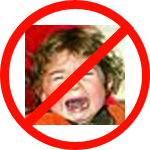 I've never given birth nor do I EVER want to. I can't imagine giving birth or even going through the hell of pregnancy and I'm not even curious about it. Pregnancy, childbirth, and raising kids are a HUGE "no thank you!" for me.


• United States
21 Nov 10
Yes, I agree with you. It's VERY sad when people don't find out that kids aren't for them until after they have already had them. I'm SO glad I already know before I made such a huge mistake.

• Canada
21 Nov 10
I know quite a few people who feel just as you do. There are parts of being pregnant I like...such as feeling my baby moving. But there is much more I didnt like. It was definetly worth it in the end though to have my boys. I think it's good that you know it's not for you, therefor you wont do it. Too many people have kids and then decide its not for them and the kids pay, it's so very sad.


• United States
20 Nov 10
Well, if you have a third child you may not have a choice like I didn't. By the time that I asked for an epidural, the baby came so fast that there was no time for it. My fourth child, they gave me an epidural - it didn't take. They tried to do it again, but there was no time. So, I had a natural birth against my will. Trust me, I would have chosen to have an epidural with all of my children. It's the worst pain I ever had to go through. But, if you've already done it twice naturally, and you're willing to do it again, naturally, don't worry about what others say. Obviously the pain of the experience doesn't have as much significance to you as the emotional fulfillment that you get from doing it your way.

• Canada
20 Nov 10
I do get lots of emotional fulfulment. However I also believe that people who have had an epidural can get just as much fulfilment. I was prepared to have an epidural if needed for any reason, like a c-section. I think what happened to you would be horrible, to have the epidural only for it not to work, that is so unfair to you. Did you ever find out what happened and why it did not work?

• United States
2 Dec 10
I have had six children, four of them were born naturally and two of them I had epidurals. My plan for each childbirth was to deliver naturally, because I didn't want to "hurt" the baby or cause any harm. Unfortunately, nature intervenes and our plans have to be changed. I don't regret having two epidurals and I realize that sometimes, it is necessary in order to have a healthy baby at birth. Just because a woman has an epidural doesn't mean she can't go on to have natural childbirth in the future as every pregnancy is different. My daughter recently gave birth to my first grandchild. She was in labor, over 18 hours before finally opting for the epidural. Once she received it, our grand baby was here within 2 hours!

• Canada
3 Dec 10
Life is like that, and I think being able to excpet the curves and twists life always has in store can make people happier. I wouldnt regret having an epidural either if I needed it, the most important thing is having a healthy baby! And congrats on the new grand baby, what an exciting time!

• Malaysia
20 Nov 10
Hi, When I deliver my son, I opt for normal delivery in the first hand, but due to the pain I suffered and also the tiredness I have been going through,at last I make the last decision to go for c-section. It was pretty fast..within half an hour, my son was Out to this beautiful world and I was done with my delivery. I did not feel the pain after the c-section,Only the next day, I felt the pain when I was trying to wake up. Oh gosh...the pain is so much and it was hard to be expressed out. I could not walk straight and has to bend my body down bit,so that I did not feel so pain. Very great experiences for me...and I am glad to enter a motherhood life.

• Canada
20 Nov 10
I know alot of women who end up needed an epidural and a c-section. That is the one thing I was nervous about, and proboply the only reason I would have considered an epidural. When you have one you are ready for a c-section. If you dont have one and there is no time for one, they may need to put you to sleep for the c-section. I did not want that at all. I do think that no matter what way the baby enters the world, becoming a mother is a wonderful expereince that nothing can compare to!

• United States
21 Nov 10
I planned to have an unmedicated delivery when I had my daughter, but things went to hell in a handbasket. I didn't go into labor on my own, so they scheduled an induction. By the time I got to the hospital to be induced, the baby had had a bowel movement. They told me I had to have a c-section and rushed me off to the operating room, where I was given a spinal block that didn't work. They ended up putting me out completely after they'd started the surgery. I'd do anything to have had it turn out differently!

• Canada
21 Nov 10
I`m sorry. Sometimes life has plans for us that are very different from our own!

• Philippines
21 Nov 10
I had an induced natural birth delivery. I chose to be induced since I was in my full term and I couldn't wait any longer to see my first born. I didn't go for epidural even though the oxytocin was giving me more pain than natural labor can do. I was thinking that this was my first born and I wanted to experience all the pain a mother had to go through just to deliver the most precious thing in this world. I'm considering of having another child and I would do it the natural way, painful, no epidural and just do it the way nature would take its course.

• Canada
21 Nov 10
Isn`t there something so empowering about going through all that pain, and comming up on the other side with a precious baby.

• United States
10 Apr 11
I opted for natural births with both of my kids. I think what helped me decide was my mother's and mother-in-law's own experiences with giving birth. When I was pregnant with my oldest they shared with me the positives of giving birth naturally. An old friend of mine also helped me to decide. She ended up having an emergency C-section with her oldest. And quite honestly that scared the daylights out of me. After hearing that I really wanted to have my babies naturally. And I was able to give birth naturally too. Or as close to it. With my oldest I ended up getting an episiotomy and with my youngest the doctor broke my water for me as it wouldn't break on it's own. Other than those two things, it was as natural as it gets. LOL Happy mylotting!

• Philippines
21 Nov 10
i go for natural..though it was really really painful...i had 2 babies already..and if i would give birth again...it would still be the natural way... it's fulfilling...it's motherhood!!!!

• Philippines
21 Nov 10
I'm still single but several of my friends have already went through motherhood. Most of them had the caesarian section! It's awful! The epidural would be better. Still, given all favorable conditions, natural delivery would be the best.