Rihanna fans!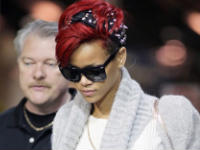 United States
November 20, 2010 11:50pm CST
Do you like Rihanna's latest album Rated R? I really love most of the songs which does not happen often these days with artists. Which is also why I started downloading individual songs instead of buying whole albums. It would be like the only good songs on the album were the ones that already came out on the radio, but Rihanna has some really great songs on her album that did not come out on the radio, including a part 2 to the Love the Way You Lie, which also has Eminem but features Rihanna singing more verses. I did not really like her much when she first came out, but then she went "bad" and every song she has come out with has been a favourite of mine and I became an instant fan. Sure it may seem wrong that I didn't like her before before but her music got better and turned more into music I enjoy. Sometimes I think that happens with some artists who are being forced by their label and managers to sing and present themselves in a certain way, but then they get a fan base and they do something of their own. THEN if the fans like their stuff they let the artist continue to do their own thing. To me it usually works better when the artists are allowed to do their own thing. Pink, Rihanna, Christina, Britney, they all have that in common. Their images were all sweet and good when they first came out but then they became famous and got a lot of fans and were allowed to do more and more of their own stuff. Ok well Pink has ALWAYS been a bad @$$ chick but she did have pressure to be more "pop" but she refused and it has been best for her career!
1 response

• United States
21 Nov 10
Umm, I've only fell in love with Rihanna's duo songs. I bet Kanye and Rihanna would get top box office demand for pairing up. But, in the meanwhile, after her few hits have been over played, I listen to Fergie and Jayz. There are times when I don't listen to rap, and thats cause I want to study for my tests and maintain a positive focus. I feel listening to these types of music will make one feel cool and at times more casual, but if there is no music, people will have to play there moves in life.