what would you do if you are ENVY?

Philippines
November 21, 2010 12:20am CST
last year, i was one of the bets to represent the department for a beauty pageant for men. i was so excited but in the end, i wasnt the one chosen. it was okay since it is not finalized. there were 3 of us whom the one to represent is chosen from. so it was okay. but in the second time around,just last semester, i was asked to represent again. i aggreed. they said they have listed my name already to represent the department. i told my aunt, couzins, friends and some close friends about it. but when it was the pictorial day already,i was so hurt watching them making up with another guy. how could the play my feelings. they let another one represents the department. i was hurt. i was so shamed telling my friends and family. during the pageant night, i was so envy. i said to myself, "i was suppose to be the one modeling there" what will you do when you are envy?
4 responses

• Philippines
21 Nov 10
What they did with you was just FOUL! And regarding with being envious, at that time you have the right to be. However, such feeling should never be allowed to last long since it will only destroy our good side and could develop into something more ruthless. Anyway, how do I deal with it? I just try to boost my own confidence and look at something that I only have and they don't. In that way I feel comfortable, calm and have a good self-esteem, but not too much. Another thing I try to tell myself is that, we are all created equal by God and believing in HIm makes me a much better person than those who don't. This one is an ego booster!

• China
21 Nov 10
I'm sorry to hear waht hapened!but there is no need to envy,I mean you are at least a candidates,which shows that you are also perfect!so don't be sad or envy,god's just waiting to the time is right!and before this,welcome the challenge!you need keep a good mood and go ahead,move on and improve yourself to wait for the next chance! trust yourself

• Philippines
21 Nov 10
yeah, i am already happy since i heard my classmates asking why he has to represent and why not me. they said, i deserve better than him. well, its okay. i felt pity for him when he was fitting the apparels and one of my classmates told him, "you dont look good with that. mark should be the one to wear that stuff." aw, i guess he felt the pain too.. lol..

• United States
21 Nov 10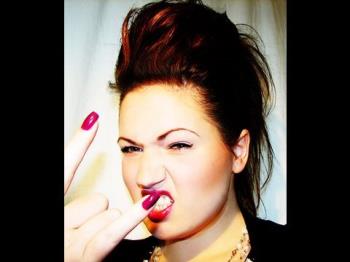 Awww, sorry to hear that. It is life, everyone gets chosen over someone else for something at some point in life. Keep working hard and you will do well and get chosen. Once you are discovered you will do well. You just have to keep it up. In jobs like that you have to just keep at it, many big stars were rejected plenty of times before making it big. So don't worry, just be a good sport and be happy for the other guy and keep working hard. Maybe you should see what it is about the guy that they might have liked more than you. Maybe it is something as simple as his attitude or something. If you are a poor sport people won't want to work with you so stay positive and kind.

• Philippines
21 Nov 10
i was sad but i was relieved when i heard our classmates asking why he has to represent and why not me. other classmates told him he doesnt deserve to wear the clothes since he is sooooooooooo thin.. hhahahh it was an insult to him.. so i was happy bwahahah.

• South Korea
21 Nov 10
AWWW... its easy to say that you dont have to and atleast be happy that your one of the candidates... but I totally understand you.. when I feel envy and jealous to someone I try to find out whats wrong with me and try to improve myself..is it my hair,the way I dress or talk..something like that... but sometimes life is life there are some people who was born to do that thing..and we also born to do whatever our thing is.. what important is try to feel happy and thankful.. because evrybody has their own beauty:)