Do you like Beaches? Have you visited MARINA BEACH IN CHENNAI?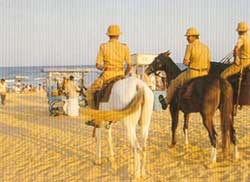 India
November 18, 2006 11:04am CST
This is the second longest urban beach in the world. No one has yet said what is the longest, but it certainly is one of the broadest beaches anywhere. To thousands in burgeoning Chennai it is their biggest escape from the heat of the hot summer days.
No responses