the social network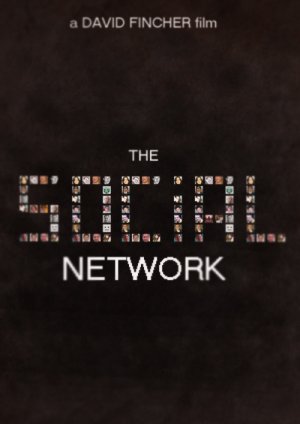 Philippines
December 4, 2010 7:57am CST
in my country this movie hadn't been shown yet. however my husband got a copy of it somewhere online. i used to write in a certain blog and this is one of the movies i researched. it's been touted as an oscar contender. am not really sure if it is for an actor's category or film category. anyway, just plain 5 minutes into the movie and i've given up. maybe i just gotten used to a lot of effects in movies but i find the movie itself boring. i think the movie really made a lot of money for there are no special effects people to pay a lot and only the rights to the book, i think, was the one that cost a lot. none of the actors, not even justin timberlake (who is first and foremost a singer, can command so much. i think the hype just put the movie in the oscar category. did you like the movie? was it really that good? or is it just me?
4 responses

• Israel
4 Dec 10
I saw it, I thought it was okay (even though I really did not like the beginning, like you), but not amazing or brilliant. A very average movie.

• Philippines
5 Dec 10
so the oscar buzz for the social network is plainly caused by the hype?

• Philippines
4 Dec 10
Well, I heard a lot about the movie. But, the down side is the movie made the dude that made facebook seem to be an evil person, which is not the case.

• Philippines
5 Dec 10
i read that it is because of this that zuckerberg didn't want to see the film. making him look bad was his initial worry when he heard a film on him would be made. but in the end he even rented a theater so that his staff could watch the movie.

• Canada
4 Dec 10
It was an okay film. I mean, you shouldn't judge a film based on graphic effects, many amazing movies are not graphic intense. The film starts off slow, but it gets more interesting as the story progresses, keep in mind this is a movie about a guy in school that created facebook and a ton of people are after him for the website. What kind of visual effects were you expecting? It's not spider man or transformers right? Overall, I'd give this movie a 7/10.

• India
6 Dec 10
socials networking,meets new peoples for romance,friendship and professional networking.now a days it is a great solution for everyone interested in the social media where we meets to our old pals those are mis by transfer from one place o another place.