Trailer of Transformers 3 Released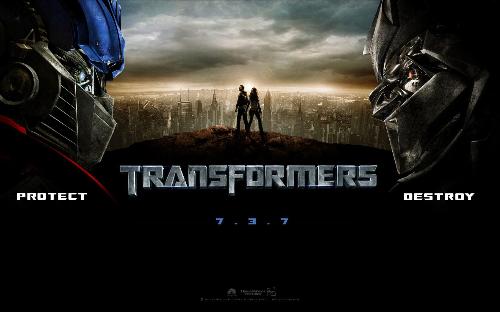 Philippines
December 10, 2010 10:04pm CST
The last Transformers movie "Transformers: The Dark of the Moon" would showcase the director's, Michael Bay's, version of the Apollo 11 landing. This would be the platform of the movie that would show how humans met the robots. http://www.youtube.com/watch?v=3H8bnKdf654 Transformers: The Dark of the Moon would be released on July 1, 2011 in Real D 3D and 2D. Shia LaBeouf would be joined once again by the military guys Josh Duhamel and Tyrese Gibson. John Turturro - the queer, likeable, former military who is more of an alien walking encyclopedia would liven, brighten and lighten each and every scene together with new best friend (who likes aliens and who had been a part of Transformers 2) Ramon Rodriguez. Shia LaBeouf's love interest would now be model Rosie Huntington-Whiteley since Megan Fox's character Mikaela was dropped. Original voices of the robots would also be back.
4 responses

• Philippines
11 Dec 10
I can't wait to have a copy of Transformers 3 in my laptop so I can watch it repeatedly. Seven months to go....

• Philippines
11 Dec 10
i think with the well-timed publicity the studio is cooking seven months wouldn't be that long

.

• Sweden
11 Dec 10
I'm really excited about Transformers 3, liked the previous 2 movies so I hope the third one will be good too! Personally I don't care much regarding the love relationship regarding the humans, I found it tedious in the second movie, and a little over the top, but that's just me.

• United States
11 Dec 10
Wow, I already saw the trailer, and I like it. I can't wait to see this movie come out next year, on July 1st? That will be awesome.

• Philippines
15 Jan 11
i've seen the trailer and amazing,, another sequel of the great trandformer movie,, cant wait to have a copy of that