What justifies a cheating married woman?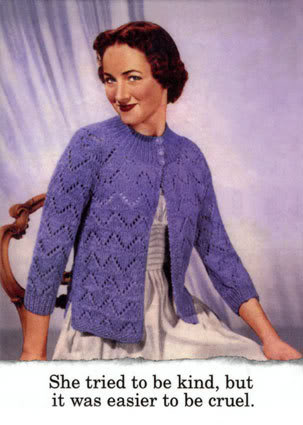 Philippines
December 13, 2010 11:52pm CST
First of all what can be qualified as cheating? Is it mere flirtation or the more extreme one that includes physical intimacy? Is it worsened by the fact if it is a woman who is cheating? I once posted something about a married mother leaving a son only to have other children from other men and still lives her life entertaining flirtatious calls in the presence of her children. One answer stuck with me that I still cannot get over with until now. It said maybe she has a reason. I mean everyone has a reason. Just what kind of reason is this person thinking of that could justify for the actions, I believe conscious actions, of this woman? Unless its the sickness of being a psychopath. Is an unhappy marriage an excuse? What kinds of people do you think enter into this kind of relationship? Is having a child out of wedlock then cheating right under the nose of a current husband a sign of what, for you? Do you think that real love would be elusive to these kinds of people? Does the b_ _ c _ word applies? No decency whatsoever or plain common sense.
7 responses

• India
14 Dec 10
Hello, Well there is a difference between marriage and amorous love. You can be attracted to somebody, yet you can't marry him because of a social pressure. You know what a social pressure is? Well, sometimes you can't marry a person because he is not mentally or financially stable. But that doesn't decrease the level of attraction a bit. This is because such type of attraction works in a more basic and physical level. So you get married to someone else who can be more dependable in a socio-economic point of view. But there lies your instinct, lurking behind your socially acceptable behavior. This instinct may be either removed entirely by the social pressure, or may relapse in a later period. We don't understand everything then and there, because usually we are in a conflict ourselves. But then whichever among those two sides wins in this conflict determines your decisions. Psychopathic behavior and normal, sincere fidelity both are the product of our social milieu. They are not developed overnight. Thanks. God bless you.

• United States
14 Dec 10

No circumstances should ever justify cheating. it should not matter if you are married or single, cheating on your partner is not something that should be seen as acceptable on any level. It is showing disrespect for the one you say you love.

• India
14 Dec 10
I agree with you sender621. I am of the same opinion too. Cheating is not acceptable at all. Whatever be the reason. I see even entertaining thoughts about another person apart from your partner as cheating too. If you are married or committed to one person and are entertaining wild thoughts about many others, then, that too, is cheating. Cheating thoughts will turn into actions some day and that is to be nipped in the bud. I know it is very difficult, but I guess when you are totally happy with your partner, these thoughts will not exist. Such kind of behaviour as that of that woman's would definitely brand her as a loose maraled and easy woman. It is so sad that the children have such a woman for a mother.

• United States
20 Dec 10
I agree that cheating is NEVER acceptable. There is no excuse for it at all. When a person cheats it is because of their own unhappiness and not because of anything the other person has done. Cheating won't fix the problem or make it go away. In fact, it will more than likely make it worse.

• Shingle Springs, California
14 Dec 10
obviously the honorable thing to do would be to leave the marriage first (if it's unhappy), but some people don't have the courage.

• Philippines
14 Dec 10
but isn't it ironic that they don't have the courage to leave the marriage yet they still could cheat? crimes of passion is something the courts consider so... besides a cheating wife has the higher possibility of losing custody of the kids, right?

• Shingle Springs, California
14 Dec 10
Fear of confrontation Looking for love in all the wrong places Not thinking through the consequences Not believing they will be caught

• Philippines
26 Dec 10
The situation made me sick, that woman is sick and a wh*re. If I will be in that situation, I am going to get my children and leave my wife alone. By the way, you can file a case on the mother of the children if they married. The mother will surely be in jail.

• Philippines
30 Dec 10
but what is more troubling in that it really gets me angrier is her family members tolerated this when she was growing up. she should've been institutionalized or been left to fend on her own. she started in her late teens. now, my husband who happens to be her first-born still thinks of the world of her. her own children still thinks the world of her. one is following in her path already.

• Philippines
15 Dec 10
Well, in our society, we have some common notions of what is right and what is wrong. We can somehow do wrong things for good reasons and we can also do good things for the wrong reasons. In this case, you have mentioned a cheating married woman. The word
cheating
is already considered something as a bad act on any situation. Be it an exam or in a game and in a marriage, that is just socially wrong for most cultures. Say, you cheated in an exam so that you wouldn't fail and your parents wouldn't be disappointed? It wasn't for your parents, but for one's own welfare. You cheated in a game (sports or video game) so that you can win, obviously for that reason which is quite personal. Now in a marriage, one would cheat for such reasons which one can justify such actions. Then again, why still be married when you are already cheating? Husband or wife doesn't like their partners anymore? That can be a cause, but is it reason enough? Most couples who already admitted on cheating on one another most often stay together for their children. Some feel that they won't get hurt if they would later find out that their spouse is cheating on them so, they just go out there and initiate an affair. That would be quite unfair, especially if the other doesn't really have any intention on cheating at all. However, there are those who just fall out of the intimacy. They wouldn't even argue when they find out that their partners have already made intimate ties with others. At any rate, we can think of reasons and justifications and depending on the situation, things just settle either between the couple or in court. On the other hand, I still don't understand why it gets worse when the woman cheats while men seem to be excused from such scrutiny.


• Philippines
22 Dec 10
i think it's worse when women cheat for women are by nature the nurturers. cheating does harm a child emotionally and leave them scarred for life. to see a woman intentionally doing the cheating wouldn't rest easy with anyone. still, yeah, it's a price women have to pay. we're always at the blaming end. but we always get the glory one way or the other so...

• United States
20 Dec 10
Cheating is ALWAYS wrong, regardless of the rationale for it. I consider cheating to be anything you wouldn't do in front of the significant other, whether it be just simply flirting or actual physical contact. If you are hiding any actions from the significant other they could possibly lead to physical cheating. If a marriage is unhappy you can either do what it takes to HEAL the marriage or LEAVE it. Cheating is an excuse that should never be used.

• Indonesia
14 Dec 10
I think cheating can be started from division one of the partner's feelings but it can not always be size of many factor and many sides to see it. I believe true loves exists but once again it is not just measured in terms of just physical. ..I hope to find true love that one moment