Is WikiLeaks' Julian Assange is a criminal for disclosing confidential info?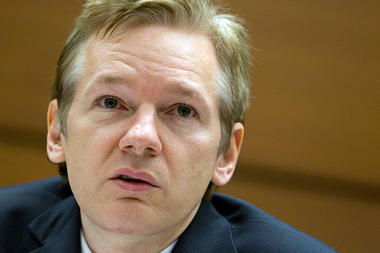 Philippines
December 17, 2010 12:40am CST
After nine days of turning himself in amidst an international warrant of arrest due to the Swedish rape charges Julian Assange had been granted a $300,000 bail. He is, however, required to wear a monitoring bracelet and check in with police everyday. He is still facing extradition hearing in January. Under house arrest in a 10-bedroom-mansion of a friend where is free to use the internet his website WikiLeaks is still releasing a million secret U.S. diplomatic cables. But the wonder of wonders is Assange had never been charged regarding this act. Though four charges were made then these were all dropped. Though many governments worldwide are getting fidgety and angry at what WikiLeaks is doing and had already done do you think that since no criminal act, regarding this release of information, had been charged to him yet, do you think he's doing a correct thing? Or the laws just need to be revamped?
2 responses

• India
17 Dec 10
It's fine for me at least someone is showing the true faces of our politicians, how they cheated us and how much they have played with our sentiments. In near future we might get some evidence about how they had done big scams and made a lot of money.

• United States
17 Dec 10
I'm still looking at the documents, and what other people are saying. I am waiting impatiently for bank information, how they played with our money and caused the economic crisis. If they can pull that off, that would be most definitely beneficial, how those in power, from the runners of the biggest banks to the members of the US government who allowed these things to happen, something to give a truer picture. The more I think of it, the more I like the concept, having a more open communication from those in power, what being said and what being done. I hope it continues, in one form or another.