what would u change?

United States
November 18, 2006 1:21pm CST
If you were able to go back into your past and change 1 thing would you, and what would it be? I think i would have waited till i was married to have kids.
4 responses

• Nigeria
18 Nov 06
If I were to go into the past, I would change the way I took my studies. I had talent bit I was misjudgindg and that really made me fail some courses. I would take a more serious approach this time around. What a fantasy!

• United Kingdom
18 Nov 06
I would have lost weight. I was badly bullied at school because I was fat, if I had only of done something about it, instead of now. I guess I was too young to join a gym but I would have stopped eating, i was a vicious circle - comfort eating beause I was being bullied. They wouldn't recognise me now I've lost so much weight.

• United States
18 Nov 06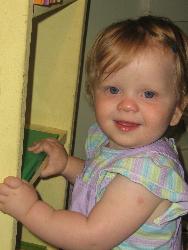 I agree with you. I would probably wait until I was married to have a baby. I love my baby girl, and I wouldnt trade HER for the world, but its just so hard to do it alone...

• United States
18 Nov 06
I wouldn't change a thing, because I feel the things I have been through have made me who I am today.