Any suggestion on what I will cook on New Years Eve?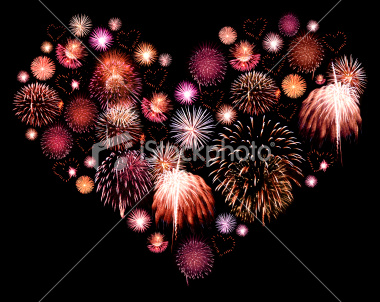 December 28, 2010 9:54am CST
I want something new. As every year New Years celebration what we always prepare is pasta, salad and fruits. I want something more!! Last year we just bought a Yellowcab pizza since we are full after eating our dinner. Then a pineapple juice. So is there any suggestion on what we prepare? Just for a limited amount of money. We are only 4 in the house plus a dog. Thanks! God bless! Happy New Year!!
8 responses

• United States
28 Dec 10
I think I am in the same situation, in my family we are only 5 of us and we normally eat the pork with rice and black beans (moro) and yuca with plantains. That is our typical meal, this year, we decided to get so some baby back ribs so that we can throw them on the grill with some home made mashed potatoes and gravy but we are still debating what other side to have. So let's see how that goes, I just got bored having the same typical meal we want to change things up a bit. I don't know what type of found you may like, you can make a jambalaya with pasta or rice or maybe have some seafood.

•
29 Dec 10
Yes as we go on every year we want something new. And soon you will miss the good times you eat that food over and over again. And the other still prepares the food for several years as part of their menu. In preparing a good people have own taste and budget. I like that seafood plus a grilled pork. Sound really good for celebrating New Years Eve. Good day! God bless! Happy New Year!!

• United States
29 Dec 10
Whatever you decide I am pretty sure will be great. The most important thing is that you have and spend time with your loved ones. I am pretty sure they will enjoy whatever you decide for dinner. Happy New Year to you as well...

•
30 Dec 10
Yes we is important is that we will meet the New Year together with my family. We are only here at home to secure our things. Then we can't go out because of our dog. I am now going to buy food for the coming New Years Eve. Happy New Year!!

• United States
28 Dec 10
Oh wow, limited budget? I don't know what beef prices are like in your country, but I like to have brisket, potatoes and a salad for New Years. My husband who still eats pork likes pork and sauerkraut, but if it is made here, he only makes a very small one since only he will eat it.

•
29 Dec 10
Since we are only four i the family so we only prepare limited food and just enough for a night. I still remember when we cooked Ube it stays for 2 weeks in our refrigerator. We can't eat all of the food we prepare and some spoils. My parents didn't train us to prepare much food , only enough for us. Then we just eat outside for another food to eat. Good day! God bless! Happy New Year!!

• United States
29 Dec 10
That is opposite of my husband and his family, he always makes way too much food..Still couldn't you buy a small roast? For a family of four, if you buy one small enough, you won't have leftovers..

•
30 Dec 10
Yes my mom really don't like leftovers on the refrigerator. As the food stays fresh and delicious after cooking. Those food that we stored for several days had lots of bacteria. Have you heard about how fast the bacteria multiplies every second in the refrigerator? Yes it is. Especially to mean in the freezer. So the Doctor advices to buy food every week and if possible daily. We don't like leftovers. That's why when there's a leftover in the refrigerator our dog ate them. Each meal we cook and still just enough for the four of us here. Good day!


•
30 Dec 10
What we want to eat for dinner is Kare-Kare and roasted chicken. Ube for dessert or cake. Then with pasta too. For midnight food is pizza. Just like last year we bought some pizza in the Yellowcab. Try it you will be satisfied since its a midnight snack. Make yourself full for dinner and its more healthy. Drink more water for faster metabolism. Good day! God bless! Happy New Year!!

• Croatia (Hrvatska)
29 Dec 10
God Bless and Happy New Year to you too, I would suggest, a quick sauce, Four ripe tomatoes Two Aubergines One onion slightly fry the onion an aubergines and add tomatoes let it cook for half hour add spices if you like or plain something you could have on bread or on the base of pizza

•
30 Dec 10
Sounds like its really delicious but I never heard about Aubergines, I never seen that before. We all love pizza. My mom wants to order a pizza for the midnight celebration because what we are preparing for tomorrow is just for the dinner. Last year we also eat pizza in the midnight since we are only four here so we are full for dinner and just want to eat some for midnight. God bless! Good day! Happy New Year!!

• Philippines
28 Dec 10
depends in your country's tradition. some prepare turkey for thaksgiving. new year should have the most foods over christmas. start the new year with bountyful foods so that the rest of the days would also be bountiful.

•
30 Dec 10
A very good idea in celebrating New Year. We are only four here so we just prepare enough food for us. My mom doesn't want to have a left over but since we are only few we still store some foods on the refrigerator. Each meal we prepare food. I think its more practical in healthy way. Have you heard about the bacteria that multiplies million times per second in the refrigerator? Especially to the meat and other food in the freezer? Good day! God bless! Happy New Year!!

• Chile
28 Dec 10
I would make a stuffed chicken, if you can afford it. It´s wonderful, not that difficult to made and look gorgeous. You stuff the raw chicken with a mixture of cooked or frieed rice, diced apple, raisins or whatever you can lay hands on that is a bit sweet. Any dry fruit will do. Fry some diced onion and stir in the rice. Stuff withh that. If you have more rice, heat it when the chicken is almost ready. I like to put some butter over mine but you can put oil too. Roast slowly at 140 ºF for over an hour. Check that it is cooked. Make a greed salad to go with it and serve flan as dessert. Make a soup with the bones for the dogs /don´t give the bones( if you also want your pet to have a New Year´s diner

Happy posting!

•
30 Dec 10
What my mom wants is just to buy food outside. Sometimes cooking and preparations need so much time and effort. What we are going to buy is the roasted chicken. And a pizza from Yellowcab. Last year we eat pizza in the midnight because we already eat in the night for dinner. And were still full so we just want to eat some just to celebrate the New Year. But so much appreciated for your good suggestion. Its sounds that were having the same idea and opinion. Good day! God bless! Happy New Year!!

• Bulgaria
28 Dec 10
My mother is doing something original every Christmas and i love the taste of the two dishes she started to prepare two years ago. One of all of baker pepper with white beans inside baked again together and the second is beans in sour cabbage leaves. I love both of the things, because beans is one of my favorite foods, it's cheap and we have so many ways to prepare it. I know it doesn't sound as specialty, but here we make baked pepper in jars every year, so one of the things we will have for that pepper with beans and we have every winter sour cabbage, so here we are with another thing for one of the dishes, so all we have to buy is beans.

•
29 Dec 10
Wow I think your mother has a talent in cooking and making a good dish. Woah I want to taste that. Sounds so unique. I never heard anything about beans for meal. I only eat beans for meal and bread. But I think your moms recipe is something you will be proud of. Well my mom never tried to make an experiment in preparing our food. But I really love her saute with veggies and other meal she cooked. Good day! God bless! Happy New Year!!

• United States
28 Dec 10
I was thinking the tradition is to have black eyed peas for New Years! I don't have a clue why! But I have a package and some cornbread and I think that's what I am making for New Year's! I think you're supposed to put a silver dollar in it for luck too... but who's seen one of those in the last 20 years?


•
29 Dec 10
Woah you gave me a tip to prepare a gold money in front of table or prepare a money on my wallet as a sign of much money for the next year. I never tasted that cornbread. And I even don't know what is that tradition black eyed peas?? I've never seen any silver dollar for my 22 years in this world. I've only got the dollar bills. Good day! God bless! Happy New Year!!