13th Zodiac Sign - Ophiuchus,turns me from Aquarian to a Capricorn!!!

Philippines
January 15, 2011 10:45am CST
I was an Aquarian for the past 24 years of my life but then now I'm a Capricorn!.. Yes, the 13th zodiac appeared on our constellation of stars. A man with a serpent, a bit shorter in number of days than the other zodiacs. The dates are moved that made me a Capricorn now. I always read horoscopes but now I don't know what should I really be reading & believing on. Well I don't care as long as my animal sign which is an ox won't change. Others don't knew about this, & others also don't want to believe on it. But we can't change the fact that there's a new & additional star patterns now in the sky. We can't bear to take it for granted & hoping this new zodiac or star patterns will give us keys to new ideas & facts about the outside world that hides on all this very beautiful stars.. Hope you liked my topic..thanks for the response in advance... :)
3 responses

• Poland
26 May 12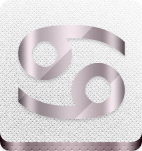 I've just checked my zodiac and my sign turned from Cancer to Gemini. I must say I have always had some Gemini traits, cause I am born at 2nd day of Cancer sign. Always preferred air (Gemini) over water (Cancer) and have two personalities: inner and outer. I find myself both signs, so the switch doesn't really bother me. Changing topic: I've read that Ophiuchus is on other layer than the zodiac signs and it will not occur as one of them. So no worries... But if it would be included, the sign traits will have to fit to date you are born, so for example Libras will not have the used-to Libra traits but the traits obtained when born between Oct. 30 and Nov. 23. That's just how I see it.


• United States
15 Jan 11
Yes there are additional star patterns in the sky now, but no this does not change your, or anyone else's, sign. You were still born under Aquarius. The present/future doesn't change the past. I was born under Sagittarius. Now future generations with my birthday will be born under Ophiuchus, but I am still, and will always be, a Sagittarius.