How do you feed your spirit?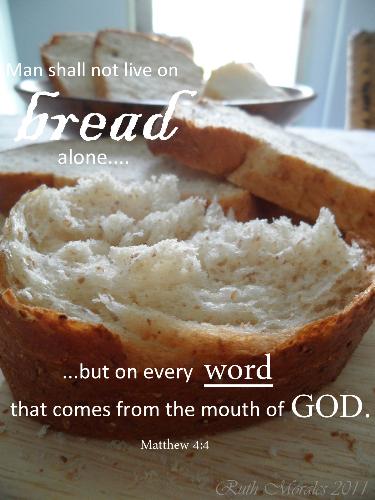 Thailand
8 responses

• Bhubaneswar, India
30 Jan 11
Hi ruthsm, For the spiritual part of me? I never have any faith on any religion or God as preached by the leaders, but I do believe that If I think positive and stay good at my heart - loving and affectionate without much negativity for anyone - I think that is good food for spirit...


• Bhubaneswar, India
30 Jan 11
Hi ruthsm, Dear, you got confused or misinterpreted my words - I mentioned - "I never have any faith on religion or God
as preached by leaders
". I have seen so much bloodshed in the name of God, Religion during the Hindu-Muslim roits, Mrs. Indira Gandhi Assassination which led to riots between Hindus and Sikhs... I just cannot understand why people kill each other in the name of Religion and God when both preach Universal Love and Peace... I have my own definition of God and Religion... You can find it here (one of my discussions when you were away)- http://www.mylot.com/w/discussions/2470265.aspx And yes, you can ask me anything dear... I would do my best to provide you with whatever info I have


• Thailand
30 Jan 11
Thank you, thesids, for sharing your thoughts here. It's interesting to know how others nurture their spiritual life. You must be a tough guy! I'm impressed how you stay good at heart (and I can sense that) and yet not having faith in God. I can live without religion but not without a God. I cannot imagine a world without a God. There must be a creator of this unique and beautiful universe. There must be a creator of this beautiful-hearted man I call thesids. No offense. I respect your perspective. And I know I can speak openly to you like a real friend. Note: I ask the question out of pure curiosity and not to convince others of my own faith. Cheers!



• Eugene, Oregon
30 Jan 11
I feed my spirit by reading the Word of God and also going to church on Sabbath, as I am a Seventh Day Adventist, and I go to church on Saturday. I do enjoy going to church and hearing the word preached, as that also feeds my spirit. Take care,a nd may God bless you in all things.


• Thailand
31 Jan 11
Thank you, Rosekiss, for sharing in the discussion here. I'm quite familiar with your denomination because I have many friends who are also SDA. We share the same opinion on feeding the spirit on God's Word. It's my main food, too. Hope you have a blessed week!

• United States
3 Feb 11
I feed my spirit by reading the Holy Bible each day, worshiping, praying and serving. Also listening to messages from other ministers, usually at zionfellowship.org. Nature, occasionally Christian music. Often I do not use a radio, but the songs / music goes through my mind.

• Philippines
30 Jan 11

Actually my friend regularly attending sunday worship in the church (since friday here in Middle East) so Friday our worship service, bible study and bible reading are some of the ways to feed our spiritual body. thanks and see you around

• Philippines
13 Feb 11
I believe a good connection with The Lord is very vital to feed our spirits. We have many ways on how to achieve this connection with the Creator. We can read and study the Bible, attend and participate during worship services, join fellowship groups which will have people who will encourage our walk of faith and share their lives with us as well. Listening to musics which give peace of mind, comfort and joy is very effective to feed the spirit. Personally, I believe that praying to Jesus Christ is the most effective way to feed the spirit. Our spirits need constant conversation with Jesus in order for us to be in a spiritually healthy condition.

• Philippines
31 Jan 11
WE always go to mass every Sunday to Listen to the Good News. I feel that i am always new after the mass. According to the bible , man doesn't live on bread alone, but also with the word of God Happy mylotting.

• United States
31 Jan 11
Jesus himself made this comparison when he was tempted by Satan on the mountain. He told us exactly what our "spiritual food" is -- the Word of God, the Bible. Just like you eat natural food everyday, you should take in spiritual food every day by reading the Bible.