mountain trekking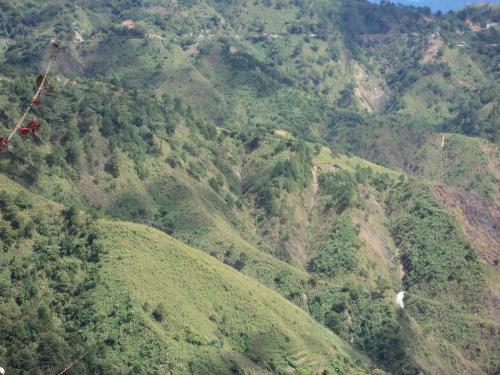 Philippines
February 14, 2011 9:45pm CST
have you ever tried mountain trekking in your life? If you did not, try it. It is not only good for the health but the experience being in the mountain is invigorating. You can only hear swaying sound of the trees, chirping of the birds, and streams running. You feel you are really out of the city.
5 responses

• India
17 Feb 11
Hi dear, I like mountain trekking and most of the years I used to make a trip in various places. Again in after 2 weeks we planned to go for a different place and I really like and always used to enjoy hill or mountain trekking. We have some hill stations which all are really nice place near the city areas and only bad about is that so much of people are there in the week ends and on week days it would be more peaceful and enjoyable. Thank-s

• Philippines
18 Feb 11
Hello there too. Yeah you are right. Mountain trekking is really fun. Usually my friends and I go to mountains where there is not much people. It really is disturbing if you want to enjoy nature yet so many distractions form other people. Go on with your hobby and find yourself at peace with nature once in a while. Thanks for sharing!


• India
19 Feb 11
Hi dear, This is what I like from your way of responding. You have responded to all the friends who kept a comment on your discussion. For 2-3 weeks time I was totally disturbed as my office blocked the myLot site for responding. I have managed to direct response but disregarding the violation. But the second level responding was unable to do and I could read the comments only. When I am going through your discussion, I have noticed that you have responded to all discussion and I like the way you did. As you said, the office has finalised the trekking spot and date along with 100 and above group in our dept. I hope it would be a real fun and I have many plans for this year compared to the previous ones. We have 2 nights and 3 days program and it is really a good place. Thank you for your comments. Thank-s

• Canada
17 Feb 11
Hello Irene. No, I have not done mountain trekking yet, though I live fairly close to the Canadian Rockies, a very popular place for mountain trekking. Many people go there and enjoy. Sounds like you are an experienced mountain trekker. Sounds very interesting and very attractive. I should give it a try some day, when the weather is favorable. Thank you. Have a nice day !

• Philippines
16 Feb 11
Yes, i had , once when i was just a teen-ager. I am with my friends. We went to the mountains to get some wild fruits. But as we were nearing the top, i stumble and rolled down. Fortunately, a tree was there to block my further falling. My friends rescued me.

I never tried again after that.

• Philippines
17 Feb 11
Hello symplyd, Yes picking wild fruits is really one of the enjoyment doing mountain trekking. You remind me of my childhood too where we also go for mountain trekking just to pick native wild berries. We also run that we do not care if one of us will stumble down. But we understand it is a part of fun we had. Good for you because you saved by a tree. In our times, there days where we hang to the cliff for support because no trees to hold on to.

This is where I had learn to climb a cliff too! Thanks for sharing!


• American Samoa
15 Feb 11
hello there irene66! I've never tried mountain trekking yet! but if you ask me, i've had this kind of Mountain Obsession since i was on high school!!! you see, back on my days, we used to spend our time in water, beaches, pools, resorts and island hoppings! but! I've made up my mind that someday after all works have been nicely done, i would wash myslef into a one-month vacation doing mountain works, trekking, hiking, strolling, planting and more! I want to connect more with our MotherEarth, gasping a lot of Fresh Clean Nice Smooth Air! (unlike the polluted ones in the Urban zone). But it is much of having an exciting moment with your family in a waterfall! out of the city YEAH! get out of modern lifestyle for a while and enjoy what God gave for us! whew I will really do that after I'm finished with these working stuff... have a nice day!~

• Philippines
16 Feb 11
Hello there too! Those stuff you mentioned are all cool to do. Doing hiking, trekking and strolling in the mountains is really a good "breaker" in our city life.

I am also fun of all of those when I was younger too especially swimming in the river that is why I am a good swimmer.