Tiger Moms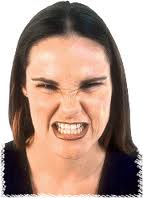 Philippines
February 23, 2011 8:40pm CST
I heard some news about the book for Tiger Moms who discipline their children by a hard punishment this book is controversy and the debate was not done. Many people are is dis agree for the mother who discipline their children with a hard punishment for example piano lesson she would not gave their a chance to drink water or to go their children to the rest room until their lesson wasn't perfect and she hurt her children if aren't listen to her. This kind of punishment is a culture for a Chinese community that's why they said their community has good development and all of people their country has a disciple to their homes. Are you this agree for a Tiger Moms? what is you're comment? have a great day...
5 responses

• Philippines
24 Feb 11
We have this semi-Chinese ways of upbringing. We children are not allow to answer back at our parents, keep our mouth shut until they allow us to talk or reason out. We also have to be punished whenever we made some

• China
19 May 11
i think the Tiger MOMS method is the part of thd Chinese culcure.But now in China,i thinks only part of the Chinese agree with the method,because if that it is not good to the peasonality development.

• United Kingdom
12 May 11
I have read an article about it in the Times magazine. Well I agree that her methods are quite unconventional and hurtful, but her intentions are quite decent. According to her she's preparing her child for the harshness of the world, or for real life. According to her she is being strict because she believes that her children can do far better. Her methods also yield good results as her children are doing great and excelling well. The side of the child was also said in the article. And according to her when she grows up she's going to be just like her mother, though she's going to modify some of her mother's methods. Her methods actually has a lot of psychological significance. And it does really improve the mind of a person. According to the magazine, Tiger mom's are probably the reason why China's economy is rising to the top these days. My side on these though is that sometimes tiger mom's also need to show some soft side to their kids and lesser verbal abuse as it may ruin their self esteem.

• United States
24 Feb 11
I've heard about this already. Some of the disciplines mentioned sound very abusive. Not allowing a child to eat or drink? That just sounds wrong to me. I don't think children need to have that kind of abusive push in order to succeed. And I have to wonder if the children are happy and living their dreams or just the parent's dreams.

• Canada
24 Feb 11
I want to read this book just to see what it's all about (maybe next month when I get paid) but from what I've heard, I think her methods are way too harsh. Children are individuals, not rough pieces of clay to mold into one's own image.