Does She/He love me?

India
March 1, 2011 1:39am CST
Hello Mylotters, This is a discussion for my friends who are probably in active relationships these days and also for those who are trying to get into one. a lot of times this question strikes our mind and then we go deep into our thoughts figuring out the answer to "Does he/she love me". Usually we think this way when our beloved does something which is not expected from that person(obviously a bad thing). I personally go through the same thought process some times. At such a time we seem to forget all the good things that has happened and only focus on that one bad thing. I think we should keep our cool be a little more lenient with the person we love. We should think about all the good things that have happened and try not to think about that one bad thing if your partner admits their mistake. What do you say?
9 responses

• Philippines
1 Mar 11
If he does, then you should both compromise into something that will benefit both of you. Dont think of the negative aspects. We are humans are we are capable of doing mistakes and from it we learn. But let us not forget that doing it over and over is not a good thing. We must act on the matter so problems will not occur in the future. We must always act accordingly in everything that we say, we see and feel. But never try to do something for the betterment of a relationship

• India
2 Mar 11
if something is done, its always due to a reason.. which may not necessarily be that he/she doesnt loves u..it may be because he/she expected something from u(care,attention)and u dint give it.a person never analysis his fault.and if something bad happens, one cannot at once forget everything..it takes time..and as a matter of fact if good things will happen, bad ones will automatically be forgeted.

• Malaysia
2 Mar 11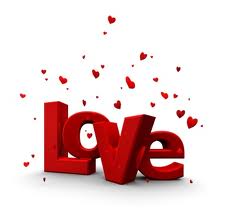 Sometime relationship need to compromise from both side.One should willing to admit while the other willing to forget.Sometime it does not happenn like tat , then the opposite party have to forget and forgive or atleast forgive and help the partner not to commit the same mistake.Sometime one have to understanding to evaluate the situation , and other external factors that can influence the health of the relationship. Love is very subjective.Love is understanding,forgiveness,sharing and also compatability and many more.

• China
2 Mar 11
I think you must do now is to calm dowm,think about your relationship between two people,think you are really exists between big problems you have to break up to,in short,do not want first impulse,before any decision,you should think about it clearly!

• Oklahoma City, Oklahoma
10 Aug 12
First of all, no. Neither one of you loves the other, when it comes down to 'choosing your own good' vs. 'choosing his/her good.' Unless you will give anything to keep her; then you really love 'yourself having him/her' more than 'yourself not having him/her.' If you wanna feel not-so-guilty about being so selfish, you can word it 'You love God the most, and know that she/he does too; the more-obedient you and she/he are to God, the closer-together you & she/he will be.'

• Indonesia
10 Mar 11
people who are in love does have sensitive feelings. many small fights that occur because of feelings of jealousy. especially if the couple we had never had a boyfriend / girlfriend, and eventually began to wonder "does he /she loves me. " actually it does not need to occur when mutual trust.

• United States
2 Mar 11
If my partner admits to a mistake, I have to say it would depend on the mistake. I believe that I am a reasonable type person however if I am taken for granted and my trust is destroyed then it would be sort of difficult to forget. I can be very forgiving and at times a bit too much, but forgetting for me is the hard part. I won't hold it over their head for ever but I will have a hard time as I would want to be cautious not to be hurt again. So the bad thing if it is cheating, I am sorry but I would never do that and expect not to have it done to me. I give my partner 110% of me and although I may not expect the same I especially expect for him to be faithful. I would respect my partner more if he would tell me he wants out or that it is over as opposed to be being cheated on as I would never contemplate doing the same. Some can work past this and bless them and do hope it works for them.

• Oklahoma City, Oklahoma
1 Mar 11
Why would YOU do that? Would YOU love what you did and the way you were treated if you were her? That's kinda what Lord Jesus Christ meant for us to ask ourselves when He advised us, "Do unto others as you would have them do unto you."

• United States
2 Mar 11
We have to face the fact that basic we are a selfish species. We think, If he/she loved me, he/she would/wouldn't do that, say that, act that way...we want the focus on 'me'. Whoever we love often thinks pretty much the same thing, If he/she loved me, he/she would/wouldn't let me do that, say that, act this way...they too want the focus on 'them'. We need to keep in mind that while there is an Us, there is also a me involved in this relationship, matter of fact there are two mes. One likes movies the other likes books, one like car racing the other likes walks on the beach, one is an extrovert the other not so much...two separate personalities, often at odds with each other. The wonder isn't in that we might hurt each others feelings now and then, it isn't even that one or both will do thoughtless things, it IS in the simple fact that both can put that 'me thing' aside at all and be concerned with the emotional state of the other, even for a few moments! Let alone for the long term! I do, however, believe that communicating about things that bother us about each other does need to be done, not in moments of anger or fear or moments of pain, but when heads and hearts are clear so to lessen the amount of damage we do to each other and the amount of damage we both can do to the love that is shared. We tend to forget that neither of us is an extension of the other nor are we joined at the hip, that we each live full and varied lives both with and without each other and that is what attracted us in the first place.