true love?how will you know?

Philippines
6 responses

• Romania
20 Mar 11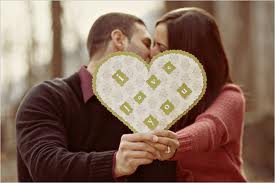 I think the most well-known topic of discussion but also very ambiguous, among other things, is love. We talk about it, sing about it, write about it, but most people complain that not really live! Temporal relations are deceived, confused feelings, the heart failure ... remain empty, sad and painful one question "Where is true love?". However, if you ask what love is true, no one can give a concrete answer ... Each loves in his own way, each of us lives in a unique love and understanding of different, but ... it's funny how love is felt by all in the same way! No we do not realize when installing and we find that a person starts to mean something more for us! Emotions arise when you see it you include, the desire to be around her all the time, her dream with open eyes, her desire to cry, to laugh with her ??desire to take part in any of her life ... happy to see it because it makes you happy / Ah! It sounds familiar, huh? Yes, start to love ... you know why? Because true love is in us, every one of us ... me, you, in all! Everything depends on us! We complain that we do not find the right person, the perfect person, we complain that we are confused, we can not understand love, etc ... reasons are just excuses ill-founded. Why? Because you're the person who must foot down, not rest, you're the only person who can take a decision on your life! Want to love? Do it, no limits, no expectations, no regrets, but who should!

• Philippines
20 Mar 11
I believed that every word has a meaning. For me love means so many things. there are different kinds of love and i love this guy as a friend as of now. though i am keeping my door open just in case the so-called right time and right guy will come.

• Philippines
20 Mar 11
I believe LOVE is not find in just a blink of an eye. If the boy was talking out of emotions then it must have been just an infatuation, the first impression. Yes, it may have caused his heart beat so fast, and he feels like he leaps every time he sees you, but it does not necessarily mean it;s already true love. LOVE is more of a decision and commitment and not out of reason or emotion. Find LOVE when you are ready to decide to LOVE. :)

• Philippines
20 Mar 11
Sorry for the grammar. I overlooked it. It should be "You can't find LOVE"... Anyway, thank you for such kind words of compliment. :) It's my pleasure to respond to such a wonderful post. :)


• Philippines
20 Mar 11
hi aisa, its not easy to know because you don't know what's really on his mind. how long have you known him? how was your relationship with him as a friend going? don't fall with those sweet words from guys...lol! but if you also have a feelings for him and you feel that he's sincere with his words and actions, you can take some risk but be ready to get hurt and move on if things went wrong. i think time can tell if its true love or not and how you two can survive the relationship after you have been through with some problems and trials... goodluck and welcome to mylot!

• Philippines
20 Mar 11
When someone fall in love,he/she will never stop until he/she find a way to win that love. Maybe the guy think that,sooner or later you will learn to love him. Love can be developed as time goes by,so it's not impossible that you might fall in love with this guy you consider as a friend.
welcome to mylot""



• India
20 Mar 11
Hi there.. It seems like an emotional dialogue... its very hard to find out real love... i have not ever found. Before accepting his request, you need to check his mind and heart. Are there any intention or not or he seriously loves you. Then, you will found the answer. Have a nice time.