Heart Problems

United States
March 29, 2011 12:47pm CST
Hey, y'all, long time no see. A lot has been going on in my life since I was here last. I already had numerous health problems, but about 6 months ago, I developed premature atrial contractions with palpitations. The doctor put me on Ziac, which brought my heartbeat under control, but also,unfortunately, caused me to gain 28 pounds! I started a different blood pressure pill today. We will see if it controls my heart rate and helps the BP while, I hope, helps me lose the weight I gained. What I was wondering, is if anybody else used Ziac and gained weight? And, if anybody else has premature atrial contractions with palpitations?
5 responses

• United States
30 Mar 11
I know nothing about your specific problem, but I have irregular hearbeats...found out it is due to my new entrance into menopause! But in reading things about how to help menopause effects (I can't take estrogen or hormone therapy for a medical reason) so I was looking into natural ways to help bad hot flashes at night which I was also noticing causing a rapid heart beat. IN addition I have acid reflux which cause chest pains. But in researching about the hot flashes...a place mentioned deep, slow breathing technique. Just breath in slow and calmly through your nose and gently, slowly release through your mouth. Willing to try anything even tho Idon't beleive in this kind of stuff as a rule, I tried it, and I don't know if it helps cause it does, or if it just distracts me enough to not focus on the pain or heat flashes, but in doing it for about 5 mintes at least...I do see a little bit of difference. I usually only do it at night as that is when my problems are. Mind-tricks? Maybe, But I have to say.."if it works and isn't hurting me...why not keep it up?". It does help slow my rapid heart beating and if I can calm one of the three problems, I'll take what I can get! Give it a try. I do it for about 15 minutes when I get the heart beats. GOod luck!

• United States
31 Mar 11
I'm glad you found something to help. Before the meds got my heartbeat under control again, I did do the slow breathing and it seemed to help. Another thing that helped me was laying my head on my hubby's chest and listening to his heartbeat. It would distract me from hearing mine beating funny.

• United States
1 Apr 11
Glad to hear it. That same situation is great for putting a fussy baby to sleep....something about a heart beat is soothing I guess...as long as you are on the receiving end, not the beating end!!!

• India
30 Mar 11
No, i think i dont have any kind of heart problems. so im not quite sure what Ziac is lol, anyways my purpose of replying to this post is to inform you about Yoga, you should try it if you havent already, there are several ones that does helps to keep your heartbeat going on in a natural rate. Yoga exercises if you didnt know is aimed to unite the mind, the body, and the spirit. Yogis view that the mind and the body are one, and that if it is given the right yoga kit and tools and taken to the right environment, it can find harmony and heal itself. Yoga therefore is considered therapeutic. It helps you become more aware of your body's posture, alignment and patterns of movement. It makes the body more flexible and helps you relax even in the midst of a stress stricken environment. This is one of the foremost reasons why people want to start Practicing Yoga - to feel fitter, be more energetic, be happier and peaceful. Benefits: Physiological Benefits of Yoga * Stable autonomic nervous system equilibrium * Pulse rate decreases * Respiratory rate decreases * Blood Pressure decreases (of special significance for hyporeactors) * Galvanic Skin Response (GSR) increases * EEG - alpha waves increase (theta, delta, and beta waves also increase during various stages of meditation) * EMG activity decreases * Cardiovascular efficiency increases * Respiratory efficiency increases * Gastrointestinal function normalizes * Endocrine function normalizes * Excretory functions improve * Musculoskeletal flexibility and joint range of motion increase * Breath-holding time increases * Joint range of motion increase * Grip strength increases * Eye-hand coordination improves * Dexterity skills improve * Reaction time improves * Posture improves * Strength and resiliency increase * Endurance increases * Energy level increases * Weight normalizes * Sleep improves * Immunity increases * Pain decreases * Steadiness improves * Depth perception improves * Balance improves * Integrated functioning of body parts improves Psychological Benefits of Yoga * Somatic and kinesthetic awareness increase * Mood improves and subjective well-being increases * Self-acceptance and self-actualization increase * Social adjustment increases * Anxiety and Depression decrease * Hostility decreases * Concentration improves * Memory improves * Attention improves * Learning efficiency improves * Mood improves * Self-actualization increase * Social skills increases * Well-being increases * Somatic and kinesthetic awareness increase * Self-acceptance increase * Attention improves * Concentration improves * Memory improves * Learning efficiency improves * Symbol coding improves * Depth perception improves * Flicker fusion frequency improves Biochemical Benefits of Yoga * Glucose decreases * Sodium decreases * Total cholesterol decreases * Triglycerides decrease * HDL cholesterol increases * LDL cholesterol decreases * VLDL cholesterol decreases * Cholinesterase increases * Catecholamines decrease * ATPase increases * Hematocrit increases * Hemoglobin increases * Lymphocyte count increases * Total white blood cell count decreases * Thyroxin increases * Vitamin C increases * Total serum protein increases Hope this helps.

• Malaysia
30 Mar 11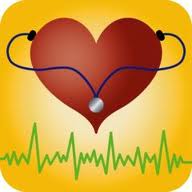 HEart problems is quite critical health condition.Always refer to few docs for better medication option because the market for heart pills are big and vast.So patients response different to different pills and their symptoms varies.Also try to refer to other patients with similar heart condition also.Online is good for reference also may sure do more indept reserach.

• Philippines
30 Mar 11
I think we have almost the same problem, I have also a heart problem, doctor call it aryhtma (i don't know if that is the correct spelling) once in awhile my heart have irregular heartbeat that's why i was confined last dec. 31, 2006 up to january 2, 2007. Advise is have regular check-up with a doctor and we all know that heart problem is a traitor. I have also have an asthma. My cardio was advised me to stop drinking coffee, tea and softdrinks in short avoid caffeine and avoid spraying ventolin. The good news on my part is my BP is always normal. God Bless us.

• United States
31 Mar 11
I wish you all the best with your heart problem also. I hope they get everything under control for you and you never have bad problems again. I go to the doctor every three months. I have to because of all my various health problems. I have given up almost all caffeine as well, for the last six months. Good luck to you.

• Philippines
1 Apr 11
It's good that you're back here on mylot. I have no idea what is Ziac. Anyways, please do take care of your health!