Difference between Cupcake and Muffin

Philippines
March 30, 2011 4:31am CST
Hi everyone! Just want to know what's the first thing that comes in your mind when they say cupcake and muffin. Me and sisters started a small homebase business last April 2010. We offer homemade / made-to-order cupcakes, muffins, cookies and more. Most of our customers usually think that cupcakes and muffins were just the same. Others think that when a muffin has frosting/icing it should be called a cupcake. So what do you think?
3 responses

• Philippines
21 Sep 11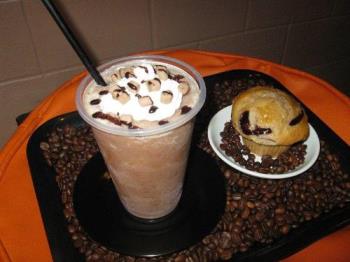 I think it all depends on what place you are in. In some places their cupcakes have icing otherwise they can't be called cupcakes but here in the Philippines cupcakes can be any cake in a paper cup. As for me I find no difference between a muffin and cupcake. They are one and the same thing to me and the difference lies only on what ingredients you use on them. It could be fruity, chocolatey,nutty or cheesy or just plain buttered. But whatever cupcake it is for as long as I have something hot or cold with it, then I'd surely enjoy my snack.


• Philippines
31 Mar 11
Cupcake is a smaller version of a cake, moist and have frosting. While muffin on the other hand is a smaller version of a bread. For example, I can make almond cappuccino cake and use the same recipe in making a cupcake. The outcome would be cake-like, soft and fluffy. As for the muffin, I make banana bread batter and use it as batter for making muffins too. I'm not an expert in baking because I've never really attend any schooling but this is how I understand it according to articles I've read in the internet or through books. Hope it helps!

• Australia
30 Mar 11
I think, er...Muffin is just cake (bread), and Cupcake usually got icing on top. I guess that's the main difference.O(n_n)O!