What are your NFL Week 11 Predictions

United States
November 19, 2006 10:08am CST
Week 11 Matches My predictions are: Atlanta at Baltimore (Baltimore) Buffalo at Houston (Houston) Chicago at N.Y. Jets (Chicago) Cincinnati at New Orleans (New Orleans) Minnesota at Miami (Miami) New England at Green Bay (New England) Oakland at Kansas City (Kansas City) Pittsburgh at Cleveland (Pittsburgh) St. Louis at Carolina (Carolina) Tennessee at Philadelphia (Philadelphia) Washington at Tampa Bay (Washington) Detroit at Arizona (Detroit) Seattle at San Francisco (Seattle) Indianapolis at Dallas (Indianapolis) San Diego at Denver (San Diego) N.Y. Giants at Jacksonville (Jacksonville) Tell me your prediction.
2 responses

• United States
19 Nov 06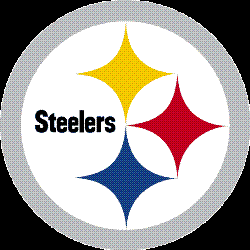 I think Atl over Baltimore Buffalo over Houston Chicago over Jets(should be a good game) Cincinatti over New Orleans(gonna be a shootout) Minnesota over Miami New England over Green Bay Kansas City over Oakland Pittsburgh over Cleveland Carolina over St. Louis Philly over Tennessee Tampa Bay over Washington(close game) Arizona over Detroit Seattle over SF(should sit Alexander and Hasselbeck even if ready to play) Indianapollis over Dallas(not ready to lose yet) San Diego over Denver(classic matchup) Ny Giants over Jacksonville(another good matchup) Should be a good football weekend

• United States
19 Nov 06
I think Baltimore will win, Houston, Chicago, New Orleans, Miami, New England, Oakland,, Pittsburgh, Carolina, Eagles (go boys), Tampa Bay, Arizona,Seattle, Colts, Denver and Giants. Of course, I am not good at predicting but those are the teams I feel will win today.