Role of your most loved person in your Successful life.

Pakistan
April 21, 2011 2:59am CST
I met many people here, they were nothing at one time, but a person came in their life and they got a new life after making their relationship with the new coming person, but after few time, when that zero rated person get a rating in the society "for example he get a successful life, he has money, bank balance, huge and profitable business all the facilities in life, which are not available to many people, his behavior slowly changed with that his most loved person, and slowly and gradually he break his relationship with that person. Why this all happens, why people are selfish and why they don't care of emotions of others, every thing is money for them. Why this culture cannot be finished/ swept out from our society?
5 responses

• Malaysia
21 Apr 11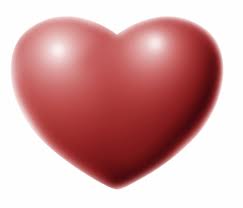 Because culture said money can buy everything it seems.but i guess even money there is weakness with health and time, cannot buy back youth, time passed and such.So i guess when a person become wealthy this person wants to taste different things , why faitful to one person , when many people can serve this new millionaire and such.Yes often successful people are selfish and money oriented.The love of money corrupts.

• Philippines
21 Apr 11
Once a man has wealth, power and easily gets everything in his way. He tends to forget the people who stayed behind his back when hes n0t yet up there. Hes focus is on maintaining on what he has right now without realizing that he's been missing by someone who cares for him. The deal is he has to wake up to notice whats hes been missing.

• India
21 Apr 11
The only constant is change! emotions do matter, but to most people it is the self that matters above all else, unless the love was true love, which is rare today. Money brings the comforts that one wants, it does not bring the true love and most people realize this too late. Man (and this means mankind - humans) is a social ANIMAL, note the word animal, and selfishness is the most common creed in all of us creatures.

•
21 Apr 11
Well, when people have money and power, they start to feel that they are so great and have a lot of choices and people around. Each of the people in his life become less important because of this.

• Philippines
21 Apr 11
Well, i think people along with everything else change, its just a matter of choice as to what we want ourselves to be, change for the best, for the worst. Our special someone can influence us to, and maybe that is where we ed the major changes happening in a friends life.