kay what is your favorite website that yu like to shop at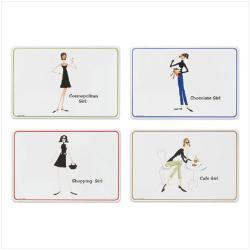 United States
November 19, 2006 12:39pm CST
I am asking because I know what most of the popular websites for online shopping are but now I am curious to know who here loves to really shop online and what your favorite online store is!!
2 responses

• Canada
19 Nov 06
My favorite website is www.ebay.ca and also www.avon.ca.

• United States
21 Nov 06
wow, that is interesting, have you heard of Nicole miller products skincare and cosmetics? they are hypoallergenic and better for your skin, they have no caustic or toxic chemicals in them. You can check it out on my website at www.freewebs.com/gandashopping to learn more, but bare with the site it is just brand new and I am still working on it. I can provide you with some samples if you like as well, depending on where you are located or send you a booklet if you are interested in learning more about Nicole Miller, since you are an AVON fan that is all, never hurts to try something new, unless your store is AVON then that is cool too!!