What kind of leader do you prefer to follow if you have a choice and why?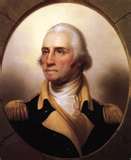 Hong Kong
May 14, 2011 6:03am CST
There are just great leaders in this world who will always make the world a differences ,but there are also some opposite as well.Frankly speaking, it is not easy to be a leader at all and it requires lots of things to be a successful leader.Sometimes, the leader may need to make some tough decision that the consequence will be great. Sometimes the leader needs to face lots of pressure from different kinds of expectation. no matter what a leader does, he or she can never satisfied all the people anyway.Well, what kind of leader do you want to follow? SHARE WITH US.


7 responses

• United States
14 May 11
I am not a leader I am a follower. I have always been like that.I am very content to be a follower. I am not one one of those people who can stand up,voice their opinion and have someone listen to me. Not everyone is meant a be leader. A leader has to know what they are doing. Do what they say they will do and people can look up at this person! That is the qualities I look in a leader!

• Canada
14 May 11
Hi blue, your paragraph here sounds like I could of written it. I am very much like what you describe. How ever my first impression of you here on MyLot was you were a leader type personality. Goes to show what i know!

• United States
15 May 11
A peaceful leader who leads because (s)he cares, not because (s)he lusts for power. I would want to follow this type of leader because this type of person would not lead me into trouble.

• Malaysia
14 May 11
I will only follow a leader who inspired me most. I have met some of them and would like to follow but unfortunately I am not the member of their group. When work as a team I really need someone who can lead the member, committed, motivated and inspired the member of the team. I always dream to be under one supervisor who can conduct a group very well because I am not a person who likes to follow other people instructions and quite picky when it's come to leadership.

• Philippines
14 May 11
A leader that can hear the sentiment of other, a leader that is open minded... A leader must also know how to follow the majority, not only his/her own desire... A leader known to be a good role model to everyone.. He must possess good moral and right attitude towards the goodness of his people and his subordinate.. you can't be a good leader if you can follow and hear want the other say. A leader is a good follower.. Before you can be a good leader you must first be a follower so that you can feel what the others feel.. You must be sensitive enough to decide for the common good.. A leader can be called a leader if he was not appoint by many, How can you be a leader if no one trust you? And how you will lead if you don't have people to lead.. A good leader must have a good relationship with his people.. In our own country, we have our own leader.. Do you think they are capable of leading our country? Do you think they can manage the problem and the suffering of his people?? A leader must know how to hear and see those people.. The situation of his people... They said that all of us can be a leader, and it is true.. all of us can be a leader but not all of us can be a good leader... A leader must know how to rule his people, he must have a strong personality that he must respect and must have a dignity...

•
14 May 11
Well I prefer to follow a leader is open minded, who never hid his or her feelings, Honest. Because as a leader you must love everyone in order convince them to think like you. at times the leader will have to make some hard decisions and might need the people to understand him or her and in this case if the leader is autocratic type his followers might not agree with that decision, and it can cause problems.

• India
14 May 11
If we feels that some one who does something and its a great. We would like to follow that because we get inspired in that. So in that time that person is a leader and we are the follower. I learnt many things in my life from many people. The things which i learnt from the people who inspires me are my leaders. So it is quite difficult to point out the person whom i follow. Not a single person, there are many.

• India
14 May 11
I prefer to follow the leader who possess the qualities such as, honest, inspiring and intelligent. A leader must be honest in whatever he says and in whatever he performs. He must inspire the people who follow him. He has to inspire the people to come forward for development of the society. He must be intelligent to get the problems of people solved with certain plan. I follow the leader who possess these qualities.