What is your pregnant/lagbor story?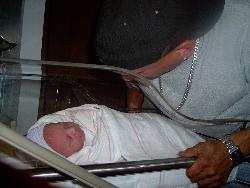 United States
November 19, 2006 4:07pm CST
I had to drive myself to the hospital in a bit of pain, they broke my water and she was born 3 hours within 3 hours. My doctor couldn't be found and I almost had to have the baby alone. The daddy finally came the the hospital that night to see us.
1 response