So, It was Arroyo (GMA) that our spratley ownership weak...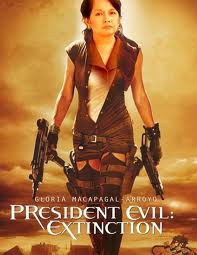 Philippines
June 19, 2011 3:58am CST
Hello Lotters, I never

recall any story but perharps it was my fault because I wasn't watching ALL the new back when before I knew MEDIA was always bias. but they weren't bias with the Arroyo they were against her in every way possible. all the bad issues, controversies had been dig upon enough to ruin her reputation. but of course, it's positive she did a lot of bad things. and one of the things that made her administration to blame was also an agreement that allows the Chinese to further more expand their territory to our islands in the spratleys. they never go that far before as far as near a few kilometers to the coast of palawan.

Now, we see the consequences in our eyes as our sovereignty is being trampled on.we can protest but of course, just remember world war II when the japanese diplomatic core was stalling the US to prevent them from knowing Japan's secret on pearl harbor. that time, our friends too believed in democracy. i don't what to think anymore. but as i have always advised, we should go full with the clean energy source program no matter how expensive it is.sure, the government has spend a lot and spending on clean energy isn't shocking since they spend it more in their pockets and other things.
4 responses

• Philippines
19 Jun 11
Damn it! Why is the chinese even trying to take the spartley islands when they've already got lots of land? What? It's the truth, anyway. That's just being greedy. I never thought of the idea that Gloria Arroyo has got something to do with that. China has no right to just proclaim that the spartley islands are part of their territory. Doesn't mean that "South China Sea" has the word "China" will mean that they own the land near the sea. My Gosh! It just makes me feel so irritated about this issue. I guess it's because there's a lot of resources in Palawan that they are trying to force it for themselves. Hey.. don't get me wrong. I've got nothing against the chinese okay? This issue just makes me irritated and I can';t help but share my opinion.

• Philippines
19 Jun 11
A lot of countries have been occupying that island not only by us filipinos and chinese but also taiwanes, thailanders, malaysia.. and etc.. Power over the other Asian Countries is what China is boasting and also Power against the West.. With that you can do everything.

• Philippines
19 Jun 11
Hello

tecchigurl, Well, because they have always tried to since after world war II. yes, i just watch some fraction of the news but unfortunately, there's not much knowledge that i can find in this troublesome deals. the islands are near the palawan so the people there can see the barricade that the chinese had putting which the navy had taken it out



• Philippines
22 Jun 11
Yes, she surely did remember the ZTE deal, maybe it was compromised. I do not have knowledge but that is what comes out to my brain when spratley is talking about. It was Arroyo to blame because she is not doing anything about it during her time, if her time is not yet through, maybe the spratley is given now to China. I am sorry for sharing some elementary student view. I have lack of knowledge about the issue. I just one to drop by.


• Philippines
22 Jun 11
Hello grecy, It was really about that scandal, i wonder if the educational program based on the NBN-ZTE deal was approved. but if not, it would be a complete waste of money, that's for sure.

. well, she did something, but we never knew if most bad or good was made.well, even for me the spratley is complicated issue



• Philippines
19 Jun 11
I have a feeling that she may be a part of why Spratly Islands is China's prey. I still hope and pray that she hasn't sold them to China and may somehow still have a heart of nationalism in her. I wonder, really, how she sleeps at night. But I am loving the idea that even United Nations is trying to make it clear to China that the 200 meters (please correct me if I am wrong) from the land will always owned by the country. Let's hope and pray that everything will be settled in a "peaceful" way though I know it will never be solved in that matter. And I appreciate US trying to help us. Not because we can't stand on our own but I don't like how China is undermining Philippines. Bullied would be the proper word.

• Philippines
20 Jun 11

Hello totally-undecided. Well, she's heartless for all i know and not much of a humble person in my opinion. i don't think she care anymore as long as she's out of any kind of issues and avoid them. China unofficially doesn't care and wants the OIL in the spratlys. i believe they may have discovered oil deposites there that's why want the islands very badly.



• Philippines
19 Jun 11
I would blame those who are in power generally. Since Cory became a president, she only turned to her advisors, the ones that are the puppet masters. And ever since after her term the next president is then again stuck with the same masters and with the same strings. Lets face it anyone seated to be a president gets issues. Nothing really did make change. Even the media is being controlled or simply been owned by them.. Every Year our country faces a lot of problems and what does the government do? NOTHING! Promises here and promises there.. words of wisdom comes out when they are still a candidate but when seated, they are almost all air.. Stopping Poverty? When? How? Charity? Even these programs are use only for Publicities.. This spratley problem is a fraction of what the real problem is in our country. I didn't say we should surrender it but what are the best options right now for these to be resolve? Should we go ask help from the US? They can't help us because they are indebt with the Chinese financially.. Our military might? My Goodness we only have 1 Naval Warship operating now.. this was since WW II.. We got like estimated 7 F4 Phantoms.. for Jets.. I'm sorry I just don't see a bright future in our country anymore.

• Philippines
19 Jun 11
Hello nykel88

, Well,

being pessimistic isn't gonna help buddy. countries and civilizations rise and fall. our government and it's independence had only been existing for only a hundred years. countries like United states took at least 400 years before they became what they are now

.the government has done very little with the limited resources they use because of corruption has plague it due to greedy politicians. i think the media is the one more dominant factor, otherwise, the people should have been smarter in choosing the right candidates.