Club Soda as a Spot Remover

United States
November 19, 2006 10:35pm CST
Club Soda is a great spot remover in any emergency! Act as soon as possible and Club Soda can remove red stains (including red wine but white wine can do that too), tea, soda, coffee and even Kool-Aid. First, lift anything solid off of the carpet (or clothing), then pour the club soda over the spot. Blot this up until the colored spill is removed. For best blotting results fold up a rag and stand on it rotating to dry cloth it as soaks in. Don't be afraid about using too much as it won't hurt the carpet. This will also work on older stains too... Reasons this works: Carbonation helps bring the stain to the surface making it easier to blot up (and so you won't think you've got it only to find the next day the stain has reappeared). Also, there is salt in club soda and salts help to prevent stains. Another tip... pour salt directly on a spill right after it happens, the salt will soak up the liquid making it easier to pick up.
4 responses


• United States
26 Nov 06
Wow, 4 kids? How old are they? My aunt just had her 6th in September.



• United States
1 Sep 10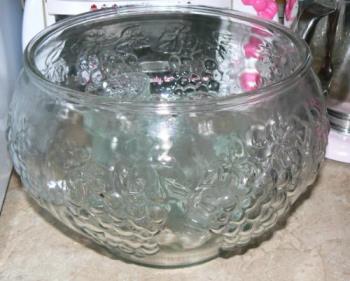 I will have to try that. I have never bought club soda and have a recipe here to make tropical cream punch that has club soda as an ingredient. I had to ask a guy I know what in the world that is and he told me its like carbonated water and so hopefully I can find it when I go to the grocery store. I want to make it as a drink for my daugther after school to use with the new punch bowl set I got. I never can get the stains out of my kids clothes so I constantly am throwing away brand new outfits I will definitely be willing to give the club soda a try on stains!