Anyone have cocker spaniel dogs?

United States
11 responses

• United States
25 Nov 06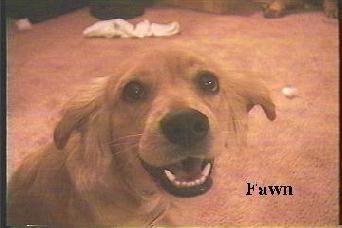 We rescue a lot of animals. Right now, we have six dogs and eleven cats. Eight or nine years ago, we found a cocker puppy on the edge of a cow pasture. It was the middle of the night and we were coming home from an auction in another town. My husband saw the gleam from an animal's eyes and got out to find the puppy. She growled at him until he picked her up. Then she started licking his face. She was about two months old and so happy to see us. She'd laid in ants and had hundreds of ant bites on her belly. There were bites on top of bites and many of them were infected. That didn't bother her one bit, though. She just ran back and forth on the front seat, from me to him and back again. Although we went back the next day and tried to find her owners, no one claimed her. The vet said someone probably dropped her off. We found her in the country, in an isolated area. The vet isn't sure if she is full cocker or mixed. He said they might have dumped her because her ears aren't very long. They had cropped her tail and did a poor job. She is always happy and thinks the world is here to appreciate her.

• United States
10 Jan 07
sounds like either way you got a winner she is cute .

• South Africa
23 Nov 06
I have a cocker spaniel. She is a lovely dog but hates having her photo taken. Sometimes it feels like I belong to her instead of her belonging to me. She is also quite intelligent. Enjoy your dogs & regards!

• Israel
15 Aug 07
please, how is this your dog? And how intelligent is it? I don't actually understand very well how a dog could be so intelligent regarding to pictures.

• China
21 Nov 07
I have a cocker spaniel! They truely are intelligent dogs! My dog is a very quick learner. And he's sooooo cute!


• United States
15 Aug 07
I was very lucky. I was looking for a dog 5 yrs. ago. Preferably a free dog and my dream was to have a Cocker Spaniel. They always seemed like such girly dogs.I called a few places and then decided to check a couple of groomers. The first one had a retired show dog and she was looking for a good home for her. Did I want to take a look at her? As soon as my hubby got off work, we zoomed on over there. She was blonde/buff color and completely beautiful. The dog wasn't cut in a usual Cocker cut, just kind of a puyppy cut. My hubby and I asked if we could have her ciome visit us at our apt a couple of weekends to get use to us before we moved into our house and took her full-time. Denise,her owner, thought it was a great idea. We named the dog Dixie. She was being given away for free because Denise used her for breeding after retiring her from the show ring, she had worked hard her whole life. Denise's house was full of other dogs and cats and she wanted Dixie to get some special love and care. She also wanted to keep an eye on how we are taking care of her so she grooms her for free every 2 months. Cockers have a lot of ear trouble as they start to get a bit older. Some have seizures also. Dixie has both, but that is because she was specially raised to show. She is nearly completely deaf now and because she was in traning to show from the moment she was born she has never been allowed to play and by the time we got the poor girl she just didn't know how. We did everything we could think of to teach her, but nothing would work.

• Israel
15 Aug 07
pls what is a cocker spaniel dog in the first place before i know how to respond to your question? I also need such intelligent dog of yours. thanks.

• United States
15 Aug 07
I just got a cocker spaniel puppy. Her name is Piper. She is such a sweet affectionate puppy and as someone else said when you look into those sad eyes your heart just melts. I have heard of the problems with people not grooming them properly and matted hair etc. Our Piper gets bathed a few times a week and we brush her coat everytime. I haven't taken her to an actual groomer yet but will be soon as she needs her toe nails cut. Then I can't wait to have her all dolled out with her toe nails painted and ribbons of course. She is my little princess.

• Netherlands
3 Dec 06
My mom has a cocker spaniel and I own a cavalier king charles spaniel. I like spaniels a lot, but am personally more of a cavalier king charles spaniel fan :) You can see a pic of my doggy in my profile, I am currently not at my own computer but I can post a pic of my moms doggy later on.

• United States
26 Nov 06
I have had cocker spaniels all my life since I was five. They are the best dog, and the only dog I would have. Those sad eyes, who could say no ?